The halls of government prove to be an enthralling setting for courtroom drama, writes Stephen Jewell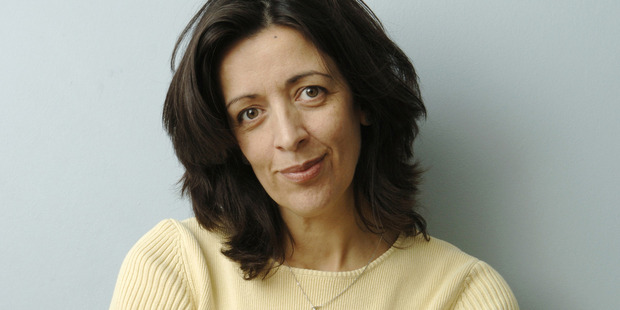 Named after an obscure alleyway near Piccadilly Circus, Louise Doughty's latest novel, Apple Tree Yard, couldn't be more of a London novel. But although it takes place mostly around the hallowed halls of Westminster, its enthralling tale of infidelity and political intrigue could just as easily have happened half the world away in the corridors of the Beehive in Wellington.
"I wanted to write a novel about a woman in a situation of peril," says Doughty. "She's on the witness stand at the Old Bailey and has been caught out in a very damaging lie. I knew that I wanted it to be about her as a quite powerful, high-achieving, middle-aged career woman, who suddenly finds her whole life undone. She's got everything, with grown up children and a nice house and then everything starts to unravel."
Her seventh book, it has proved to be an unexpected move into the thriller genre for the 49-year-old. "The thing is that I didn't realise the minute you put a character in the witness stand at the Old Bailey, you're inevitably going to use the tropes of a thriller," she admits. "Everybody is calling it that but I was just trying to write the next novel by Louise Doughty.
All of my novels have been different. My last novel, Whatever You Love, was about a woman whose child is killed in a hit-and-run accident and the two before that were historical fiction and my first two were contemporary."
Apple Tree Yard centres on Yvonne Carmichael, a successful genetic researcher whose domestic and personal lives are devastatingly affected after she impulsively embarks upon a disastrous romance with a colleague.
"The conceit is that the whole novel is addressed to her lover in retrospect as she's telling it to him in her own head after it's all over," says Doughty, who agrees that some of Yvonne's decisions are surely dubious. "I was aiming for the reader to go with Yvonne, even when they don't approve of her choices. There are certainly times in the book where the reader is supposed to scream, 'Don't do that, you must be mad!' But that's deliberate in a way. I hope the reader stays with Yvonne, even if they have to wonder about some of the things she does because she's not perfect. She's a flawed character and you only find out the rationale behind her behaviour later in the book."
In choosing Westminster's Chapel of St Mary Undercroft as the site of the couple's first highly charged liaison, Doughty draws a poignant parallel between her main character and Emily Wilding Davison, who, exactly a century before, famously threw herself under the King's horse at the Epsom Derby. Two years earlier, the pioneering suffragette had hidden in a broom cupboard in the same crypt the night before the 1911 census so she could record her place of residence as the Houses of Parliament.
"There's definitely meant to be dramatic irony in the fact that Yvonne is the sort of person women like Emily Wilding Davison were fighting for," says Doughty. "She has the vote, she has her own career and yet there's sort of a human weakness in all of us that crosses genders and makes us do stupid things."
Doughty stumbled across the location during a guided tour of the Houses of Parliament's rarely seen areas.
"I was looking around all the nooks and crannies for somewhere where a couple could have an illicit affair, of which, of course, there are many," she laughs. "When I walked around the Crypt Chapel, I went into the cubbyhole that has the plaque to Emily Wilding Davison and I thought, 'This is a gift'.
"It was one of those moments when it seemed somebody was just handing me a scene. It couldn't have been easier."
Doughty meticulously researched the painstaking procedures of a major court.
"I spent three weeks at the Old Bailey, which almost felt like being handed the novel on a plate as there was so much potential. The plot already existed but it was more about the authentic details you can only get when you actually attend a trial, such as the hum of the air conditioning and the sound the papers make as they turn the pages. That's the kind of stuff where you just have to be there."
She was able to sit in on every day of a murder case that - as with her story - featured two defendants. "Obviously, the law is very specific to each country but you've got to get it right as the courtroom drama is such a recognisable field. They're on the telly and in films all the time, so you can't play fast and loose with the facts. I had access to the jury bundles and all the forensic evidence and I managed to get into the cells downstairs to see where the defendants are kept. It was such a fantastic experience, probably the most interesting one I've had."
After concentrating on the British capital in Apple Tree Yard, Doughty hopes to spread her wings further afield in the future.
"I had great fun with this one but I don't want to keep producing the same novel over and over again. So my next book is going to be in the third person and from a male perspective. It takes place partly in Asia and partly in Europe and America, so it's going to have a much more global setting."
Apple Tree Yard (Faber $36.99) is out now.