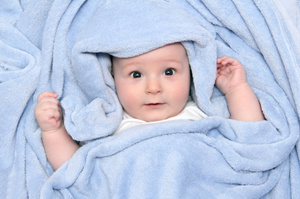 The birthdate of the future king is likely to be shared by around 167 New Zealand babies, Statistics New Zealand said today. Baby boys born today in New Zealand might expect to live 90 years on average, and girls 93 years," acting Government statistician Dallas Welch said.
If heredity is anything to go by, the royal baby has a good chance of living even longer than that. Queen Elizabeth II, the new prince's great-grandmother, is 87, and the Queen Mother lived to 102.
"As third in line to the throne, the new prince may have a long wait until he becomes king," Mrs Welch said.
The new prince is likely to see plenty of change over his lifetime and be part of many historic milestones.
"During her reign, the Queen has seen 14 New Zealand prime ministers take office, the dollar replace the pound in New Zealand, and the All Blacks win the Rugby World Cup twice," Mrs Welch said.
When Prince William was born in 1982, the New Zealand population was 3.2 million. Today it's nearing 4.5 million, and in another 30 years, when the new prince may be having his first child, Statistics New Zealand projects the population could be around 5.6 million.
New Zealand is a very different place from what it was in 1982. Statistics New Zealand's Official Yearbook 1982 shows at that time, Sir Robert Muldoon was prime minister and his annual salary was $79,717. The country was home to an estimated 70.4 million sheep (more than twice the number we have now), and football was in the spotlight as the All Whites took the field in a World Cup for the first time.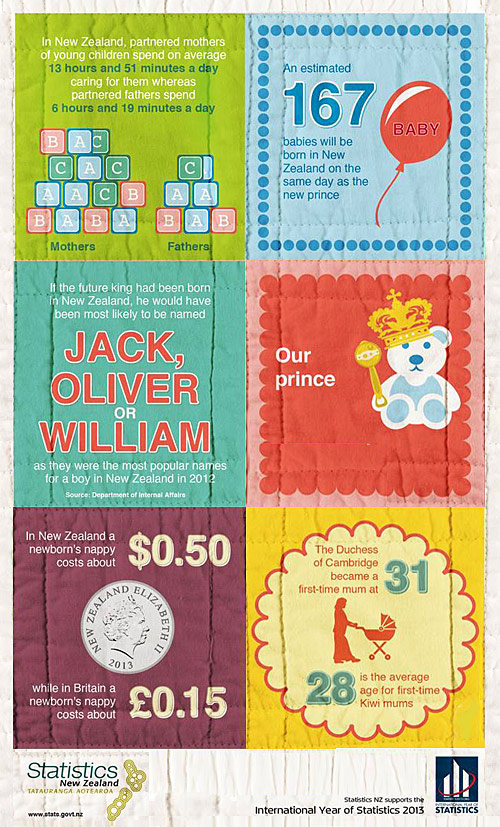 - APNZ