Celebrate the two sides of San Francisco style with these contrasting all-American approaches to grooming, drawing on the city's hippie-chic ethos or the technology focus epitomised by nearby Silicon Valley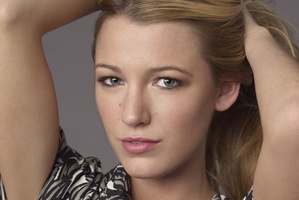 FLOWER POWER
Elizabeth Arden In Bloom Eye Shadow Trio in Viridian Bloom - $79 and Nail Lacquer Duo in Purple Orchid - $29
Elizabeth Arden's spring colour collection features two eye palettes, this blue one and another in warmer tones. We love the limited-edition floral decoration on this range, at beauty counters from August 1. The collection boasts a nice bronzer, and this nail polish and top-coat duo.
Orly Nail Lacquer in Coachella Dweller - $24.99
This pale green polish is part of Californian brand Orly's new Hope & Freedom Fest collection of six hippie-chic shades, perfect for a US - or Kiwi - music festival season.
Coola Face SPF30 Matte Tint Mineral Sunscreen - $55
This Californian brand stands out in a crowded market, looking good and performing well across three ranges, including this non-nano mineral one.
The unscented matte tint is ideal year round.
Yes To Blueberries Age Refresh Brightening Facial Wipes - $9.99
Yes To products come from a smart San Francisco-based company that has hooked into the city's passion for farmers' markets by naming its skincare ranges after various fruit and vegetables, including a cucumber series to refresh oily skin and carrot-infused products to nourish dry complexions. Antioxidant-rich blueberries lend their name to the purple colour-coded maturing skin range.
Check out Viva's San Francisco beauty picks in the gallery below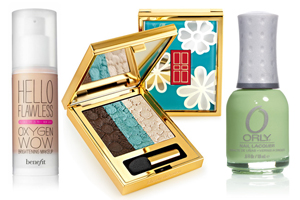 HIGH-TECH HITS
Radical Skincare Age Defying Exfoliating Pads - $145
With a renowned plastic surgeon for a father, Liz and Rachel Edlich had an early insight into the appearance industry. They worked in beauty product development before founding their own skincare company, which aims to deliver potent doses of free-radical-fighting antioxidants. These AHA and BHA exfoliating pads promote cell turnover without stripping beneficial oils.
Benefit Hello Flawless Oxygen Wow Brightening Makeup - $68
San Francisco's best-known makeup brand specialises in cute names that spell out what its products are supposed to do and Benefit's new generation formulas are effective. This foundation is one of the best I've tested lately and, with nine shades, you won't struggle to find a colour match. It glides on easily with a hydrating texture that provides good, lasting coverage and the bonus of SPF25.
Murad Intensive-C Radiance Peel - $95
In a land where dermatology is big business, so-called doctor brands are a specialty. Dr Howard Murad was a pioneer in the field and is still going strong, selling souped-up skincare, including this treatment mask designed to clarify the complexion.
Lab Series Pro LS All-In-One Face Treatment - $59
Men will love the slick look and the convenience of this potent anti-ageing moisturiser, which helps to soothe razor burn and control shine. Combine it with the Lab Series Multi-Action Face Wash and Maximum Comfort Shave Gel for an effective three-step skincare regime.
Stockists: Orly and Elizabeth Arden, selected department stores and pharmacies (Orly also at selected beauty spas, for stockists ph 0800 883 434). Coola stockists, ph 0800 223 288 or buy online at mybeautystore.com. Yes To from Countdown. Benefit from Smith & Caughey's Queen St and Auckland International Airport. Murad from Caci medi-spas, ph 0800 438 438, or online at murad.co.nz. Radical Skincare from Mecca Cosmetica. Lab Series from Smith & Caughey's, Life Pharmacy Albany.
- VIVA