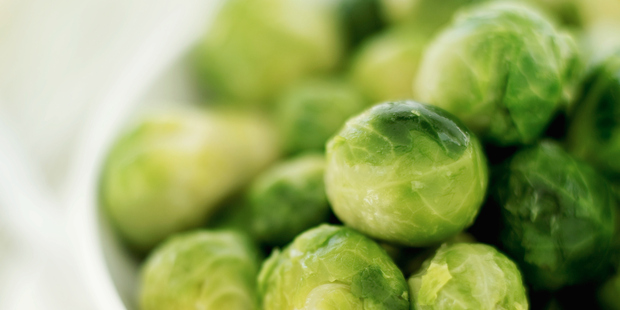 Ingredients
• 2kg brussels sprouts, cut in half
• 150g lentils
• 1 bunch of mint
• 1 bunch Italian parsley
• Murray River salt (or other good flaked salt).
Dressing
• 2 Tbsp hot English mustard
• 100ml vincotto
• 200ml extra virgin olive oil
• Salt and pepper to taste


1. Heat deep-fryer to 180C.
2. Cook lentils in simmering water until tender.
3. For dressing, whisk together ingredients.
4. Cook brussels sprouts in batches until golden and crispy (stand back!).
5. Season with salt, add dressing, mint, parsley and lentils. Shake it up and suck it down!

- VIVA