This week Viva profiles three entrepreneurial Kiwis who call California home. We'll share one of their inspiring stories with you each morning.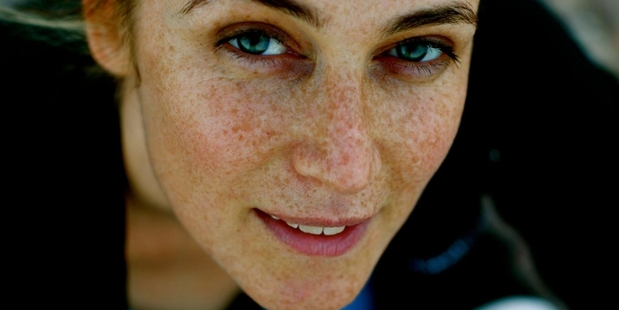 VICTORIA RANSOM
There are no flash cars parked outside Google headquarters in Silicon Valley, California, only smart cars. Rows of them plugged into electric sockets and one of them, a Nissan Leaf, belongs to Kiwi multimillionaire Victoria Ransom. A modest upgrade from the Honda Civic she drove to Google in September last year, when she and Swiss partner Alain Chuard sold their social media marketing company, Wildfire, for a reported $350 million.
"I still have the Civic, because you need a non-electric car, too." She's not joking.
You get the feeling Ransom wasn't headed to Gucci for a handbag after that lucrative deal. Instead she was head-down, figuring out how to merge her company of 400 employees with the internet search goliath.
A year later, I wait for Ransom, 37, in a Google boardroom. It's eerily quiet; the only sounds are tapping keyboards and stifled laughter. Staffers float around with laptops in hand.
They are young, smart and sneaker-clad.
She rushes in, wearing casual, sporty gear like the rest of the staff. Her smile is wide and her eyes kind. She's not wearing a shred of makeup, and she welcomes me warmly. I only have 30 minutes, so I ask the question most would pose: has all that money changed things for you?
"I am busier, but I don't think I have fundamentally changed," she says. "Yes, we have more to spend on travel." She's headed to Lake Como, Italy, at the end of the week. "And I fly my family over to visit more often. But I liked who I was before, I liked my life before. I haven't felt the need to change a thing."
She has married since, tying the knot with Chuard at five-star resort Cape Kidnappers in Hawke's Bay.
"We felt very fortunate," she says, genuinely.
She shyly admits they have just moved into a new home in Menlo Park, here in Silicon Valley, describing it as "green" and "leafy". There's absolutely nothing showy about Ransom, but her career to date is glittering. The White House honoured her in May, with 10 more "immigrant innovators". They were heralded as the "best and brightest from around the world".
She tweeted at the event: "At the White House - can't believe it! I even have a seat in the front row. Kind of starstruck right now."
A star in her own right, Ransom is also #19 on Fortune Magazine's 40 under 40 list and was named one of Fortune Magazine's Most Powerful Women Entrepreneurs 2012. During her short entrepreneurial career she has developed three companies, the most recent being Wildfire - a social software company that helps brands reach customers over social media networks such as Facebook and Twitter.
Ransom grew up in Scotts Ferry, a little settlement near Bulls. "I am grateful I went to a small school. It was safe and there was no peer pressure, but I always worked hard and I was definitely competitive."
Later, at Wanganui Girls' College, she recalls watching the older kids work. "I'd see them write one-page answers, so I'd write a page and a half."
Hard work paid off. Ransom won a scholarship to the United States when she was 17 to study psychology at Minnesota's Macalester College. There she met Chuard, a professional snowboarder who would later become her business partner and husband. Both had a short stint on Wall St but soon packed their suits to start Access Trips, a travel company specialising in adventure travel.
A few years later, Ransom and Chuard entered MBA programmes, he at Stanford and she at Harvard, where they experimented with new ways to promote Access Trips online. They decided to give away a free trip on Facebook, but couldn't find software to do so. Hence Wildfire was born. We know what happens next.
Many of the couple's friends from business school gravitated to Silicon Valley, and she enjoys the sunshine and the outdoors, particularly snowboarding, mountain biking and surfing... when she gets the time.
"I can honestly say I didn't have work/life balance in the past few years but I am working on that now."
That, and probably a few other things.


Victoria Ransom Top Tips
• If you have an entrepreneurial itch to scratch, scratch it. You'll never know in advance if it's going to work until you try it. If possible, find a way to test your idea. See if companies are interested. It's a lot less risky to do this in your spare time before you quit your job. But it's still risky.
• A Masters is a great testing ground if you want to sound out an idea. But it's not essential. If you have an idea and it's good and timely, better to work on it now because in two years you might lose your opportunity.
• Must-read: Thinking Fast and Slow by Daniel Kahneman. It's about the way our minds work. We assume we are rational beings, but actually we're not. It interests me because I studied psychology.
• Websites worth visiting: Upworthy.com - interesting, inspiring stories that matter Techcrunch.com; VanityFair.com
• For a memorable meal, try the chilli steak from The Bazaar at the SLS Hotel, 465 S La Cienega Blvd, Los Angeles. It is so good. In San Francisco, I eat at Spruce, 3640 Sacramento St, San Francisco.
- VIVA