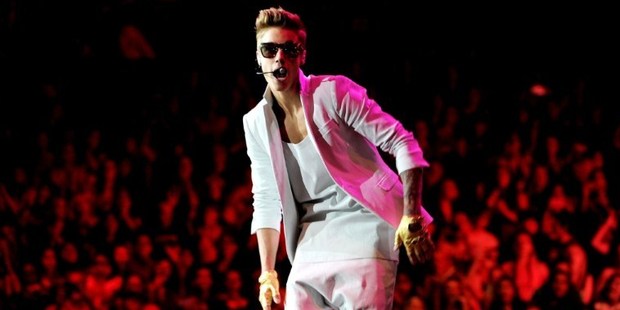 Michael Kors is raising waists for an anti-Bieber look in his spring 2014 men's collection.
The American fashion designer decided to break from the rest of the industry by showing his line in his New York showroom in July, instead of waiting for New York Fashion Week.
The Project Runway judge said his spring line was reminiscent of David Bowie meets Cary Grant meets Ryan Gosling.
The 53-year-old described the high-waisted pants and double breasted jackets as the opposite of the slouchy jeans favoured by teen star Justin Bieber.
"[The challenge is for men to] dress easy and comfortably but still be polished and sophisticated," Kors told WWD,
"[Pants have a high waist] it's the anti-Bieber look. Men have forgotten where their waists are."
Kors' men's line also contains sweatshirts in luxury fabrics and suits made from crinkled wool. The designer hopes to challenge expectations of men's fashion with his offering.
"The most luxurious becomes the most casual," he explained.
"The most casual things are the most indulgent. It's yin and yang. It's more relaxed. If I see another man on the street in skinny pants that don't fit him, [I'm going to scream.] It's time to loosen up. Most guys haven't worn double-breasted in ages, and if they're 25, they've never worn them. We have to give him a reason to buy something new."
Kors says trends are equally important for men as they are women. He summed up how he sees men's fashion today and the direction he wants it to take in the future.
"Why not ratchet it up and make it cool? Modern New Orleans in summer," he continued before adding he sees menswear becoming less rigid.
"[I predict a] loosening of the rules. It used to be that men dressed differently for their age and had separate closets for weekend and work. But now the climate is demented and the idea of seasonality is gone. We're all living fast. It's an exciting time. Guys want to look great, and they're interested in fashion but they're not victims. The rules broke for women first, and now they've broken for guys."
- COVER MEDIA