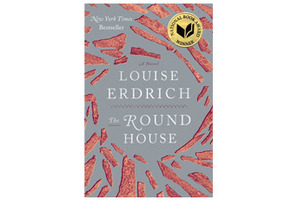 Round House by Louise Erdrich
(Constable & Robinson $36.99)
This well-told story won the American National Book Award last year. The protagonist is a smart, observant, sensitive and potentially model citizen, questioning, likeable, clear-sightedly funny. He is 13. But he is not Holden Caulfield.
Louise Erdrich is a member of the Chippewa tribe of Native Americans. She has written 13 novels as well as short stories, poetry and children's books. So we have an established and successful novelist writing a straightforward transgenre narrative, part young man's rite of passage, part crime thriller, and part social realist treatment of universal themes of justice, the clumsy rule of law, and revenge, but in her own context.
The characters inhabit a reservation, a small remnant of the tribe's former territory.
Parallels with Aotearoa and our history of dispossession by stealth, legal subterfuge and force of arms are easy to see.
Straightforward? Well, yes. She is a skilful storyteller, which means we get the right bits in the right order. Her people behave as people do, whether they are upright citizens motivated by the common good, or feckless wasters content with squalor and poverty.
And you can't choose your family, so this community is densely related - most of them are some sort of cousin to each other.
I doubt I am the only reader who finds this update on cowboys and Indians very congenial. It is hard not to like Joe, whose point of view directs most of the exposition.
He may be 13, but he is no fool. He likes girls, and he likes one big girl so much he can't stop himself looking - or is that staring, yes it is - at her professional endowment. She has been a stripper, although she runs the petrol station now. And she likes Joe enough to give him a job and feed the food part of his adolescent hungers.
Food, drink and sex are important drivers, and nobody misses out on this reservation. In particular, the casualness of some of the casual sex is handled with a very non-icky candour.
I am not going to spoil this book for those among you who I hope to persuade to read it by revealing the outcome.
It is a thoroughly successful novel, and fresh as well.