This weekend is a new weekly addition to Life & Style online. Check it out every Friday for our tips on how to relish your weekend.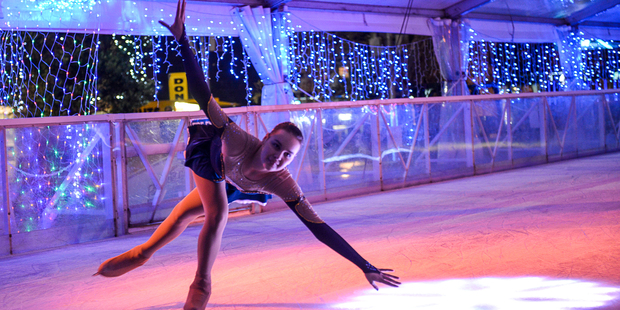 School holidays start this weekend, to it's time to find some wintery treats to keep the ankle-biters amused. Here's what we're planning for a breath of fresh air:
Friday night:
Winter Fantasy 1: Slavas' Snow Show - Aotea Centre, until Sunday. Tickets from $79 to $109
We admit we were puzzled what this could be - clowns, cobwebs and snow blizzard pouring out into the crowds. But millions of people around the world have loved Russian Slava's show for over 20 years. We laughed and laughed; the grand finale of snow, balloons and giant balls transformed the crowd into one giants five year olds's party. Get there before it finishes on Sunday.
Saturday and Sunday:
Winter fantasy 2: Fairies and Christmas trees in Aotea Square
We hope that transforming Aotea Square into an ice skating rink will become an annual winter ritual.
Then we can pretend we're five years old and live in an enchanted wonderland of twinkly lights, not rainy, normal Auckland. This weekend we're dusting off our tutu and fairy wand for Saturday's collab with The Fairy Shop (til 3.30pm). Next week we'll be wrapping presents to put around the giant Christmas Tree for the City Mission (until July 21).
Aotea Square Ice Rink open daily from midday-10pm weekdays, 10am-10pm weekends and school holidays, until August 11. Adults $20, kids $15, family $55.
Pop up fast food
Aotea Square and 12 Wellesley St West
We love eating on the run, and have fallen in love with the German Sausage cart on Aotea Square, popped up beside the skating rink. We find it hard to choose between spicy Hungarian or meaty Germans (sausage, we mean), slathered with all the right pickles. Then pudding is a donut, fried while we wait, at the next door truck. You might have to elbow small children out of the way, entranced by those tasty bits of dough bobbing in the hot oil. It's winter, we need the calories to keep warm while we're ice skating. Then we plan to slip around the corner to Moustache Milk & Cookie Bar for a cookie warm from the oven and a hot chocolate: tell yourself the kids need to thaw out.
Cultured Kids
Saturday, 10am-3pm The Cloud, Queens Wharf, Auckland. matarikifestival.org.nz. Free.
We can't moan, Auckland's own mid-winter festival Matariki is still rocking. Saturday's 2 Degrees Kapa Haka is nuts: 12 teams of 12 battle it out for 12 minutes in the hope of getting their hands on the $12,000 of prize money. This year, there's a very cool market of Maori arts, crafts and more.
Queens Wharf to enjoy the markets filled with Maori arts, crafts and clothing.


For more ideas for the weekend and holidays, see Weekend Life in Saturday's Herald.