Celebrate Bastille Day on July 14 with a memorable feast chez toi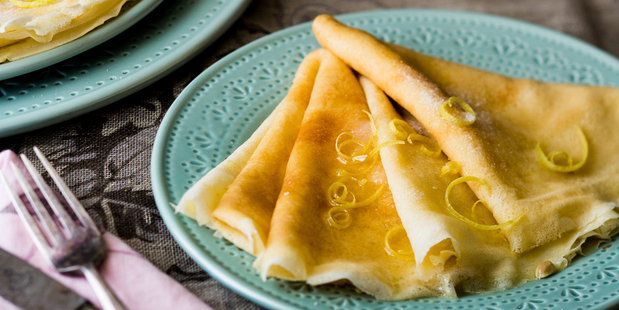 Serves 4
• Crepe batter
• 125g flour
• Pinch salt
• 3 eggs
• 250ml milk
• Butter for greasing pan
• Toppings
• Lemon juice
• Sugar


1. Place the flour in a large bowl; add salt and eggs. Slowly whisk in milk and mix to a smooth batter. Let batter rest for 30 minutes.
2. Heat a non-stick frying pan or crepe pan to a medium heat. Lightly grease with butter.
3. Pour in cup mixture, swirl around the pan and let it cook for 2 or 3 minutes or until it starts to come away from the pan. Flip and cook a further 2 or 3 minutes.
4. Stack crepes on a dinner plate or eat immediately.
5. Serve with sugar and a squeeze of lemon juice or your favourite chocolate sauce and cream.
- VIVA