French wines are finding favour with the Kiwi palate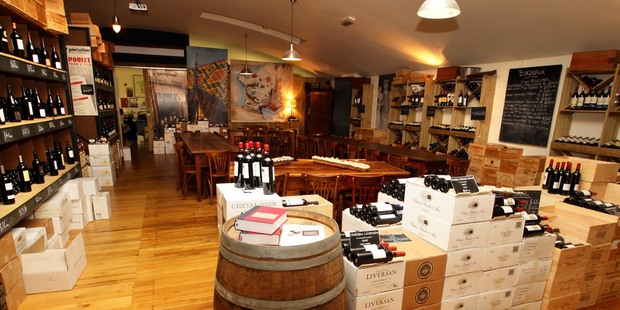 Jean-Christophe Poizat from French wine emporium Maison Vauron has just returned from one of his regular trips to France. I caught up with him to discover what he'd experienced on his recent travels and trends emerging in the world's largest wine exporter.
How often do you go to France?
I'm there twice a year, sometimes three [times]. I've been dealing with many of our producers for 20 years. We want to know our producers like the back of our hands: what's going on in their heads as well as vineyards. We also like to try new producers, to see if our existing ones are still at the top of their games, find new ones and seek out completely new kids on the block. If you don't go to the country, you just don't get that.
I also enjoy the injection of French culture. I'm a foodie and always come back with ideas for cooking, food and wine matches.
So where have you just visited?
This trip was largely concentrated in Burgundy to finalise orders of the 2011 vintage and start looking at the 2012.
It was a bit of a PR job as the 2012 is a very small vintage, so seeing the producers ensures they keep us in mind on the other side of the world and we don't lose any of our allocation. I then spent a week in the Rhone to again finalise orders for 2011 and taste the 2012.
Did you encounter anything particularly exciting this trip?
Despite the tough ripening season in Burgundy, the 2012 vintage is looking absolutely fantastic, which is a big surprise and relief. Even if there's not much, what's been made is good - a classic style for the cellar.
In the Rhone we secured some good new domaines, which is always a highlight of a trip. It takes a while to source them and secure an allocation of wine.
How are French wines doing in New Zealand?
Demand is strong, especially for good producers. We're privileged to be dealing with some of the best, many of which don't have enough wine to satisfy demand.
Our business wouldn't be here if the market for French wines wasn't growing. More and more people are coming to us looking for alternatives, not so much to New Zealand wines, but Australian wine definitely, and France is a top-class alternative.
What are the latest trends in French wine?
We've been noticing for the last five to eight years that people are becoming a lot more aware of the alcohol content of wines.
Now in New Zealand people are looking for styles of wine that are more drinkable with a trend in moving away from big show-style wines to ones which are lighter, lower in alcohol and possess more freshness. Wine's becoming seen more as a beverage to drink with food than being a meal on its own. We're searching for these styles of wine to stock.
Which are the areas to watch in French wine?
When we're looking for wines with freshness, fruitiness and profound character, the Northern Rhone, with its very pure fresh syrah is absolutely fantastic. There's a big fashion for Crozes Hermitage at the moment.
Beaujolais is definitely the new burgundy: these are the wines of the moment. Beaujolais is all about brightness and fruitiness. They're also amazing value for money and are what I drink a lot of at home.
The Loire Valley is the next big thing. Not just chenin blanc, which people are slowly getting interested in, but there's also some amazing sauvignon blancs and melon de bourgogne. I'll be concentrating on the region in my next trip to France.


Recommended
Benoit Viot "Bois Moi" Le Chemin des Reves 2010 - $22.50
With its soft and juicy raspberry and strawberry fruit and hint of violet, this fresh, fragrant red blend from the south of France is an attractive example of the lighter style Poizat notes is becoming increasingly popular.
Chateau Thivin Cote de Brouilly Les Sept Vignes 2011 - $32
Drinkability is to the fore in this deliciously fresh beaujolais that's full of vibrant, juicy cherry fruit, with hints of mineral and rose.
Baumard Savennieres Clos de Saint Yves 2010 - $34.50
Chenin blanc is one of the exciting white varieties found in the Loire, making taut, dry examples in Savennieres, such as this one, in which notes of honey, wax and chamomile are underpinned by a razorlike line of citrus and mineral.
All wines from Maison Vauron.
- VIVA