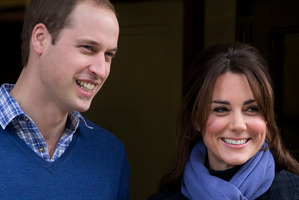 Kate Middleton and Prince William are due to become parents any day now and the world is all hyped up for the royal arrival.
The Queen has stationed a private chartered helicopter at Prince William's RAF base in Anglesey so he can reach London in time for the birth of his first child.
St James' Palace has confirmed that the Duchess of Cambridge will stick to tradition and give birth in the private Lindo wing of St Mary's hospital in Paddington, where Princes William and Harry were both born.
One of the first signs that Operation Royal Baby is in full swing will be when an armed policeman appears on the steps outside the hospital, the Daily Mail reported.
By that time Kate will be on her way and is expected to be taken into the Lindo through one of three side entrances.
Meanwhile, obstetrician Marcus Setchell will be alerted on his specially-encrypted mobile phone by the Royal couple's private secretary, Jamie Lowther-Pinkerton.
The journey to the hospital should take no more than 20 minutes. But in case of heavy traffic, he can always put the green flashing light he is entitled to use as a doctor on call on the roof of his car.
In common with other patients, the Duchess will give birth in one of the six delivery rooms on the Lindo's third floor, which features "soothing" block colour murals by London-based artist Julian Opie.
According to the hospital's website, a normal delivery package costs £4,965 (NZ$9600) for the first 24 hours, rising to £6,420 (NZ$12,410) for the first 24 hours of a caesarean birth.
The world's media have set up camp around the hospital, determined to capture the mother-to-be as she enters the grounds.
The Queen's former gynecologist, Dr Marcus Setchell, has postponed his retirement so he can deliver the baby, reportedly due on July 13th. However, rumour has it that Kate could give birth earlier, fuelled by Diana's decision to announce a false date when she was due with William in 1981.
Dr Setchell was on hand to look after Kate when she suffered from hyperemesis gravidarum at the beginning of her pregnancy.
The Duchess hasn't been seen in public since June 15 when she joined the royal family to celebrate the Queen's official birthday,
The royal baby will become third-in-line to the UK throne, behind grandfather Prince Charles and father Prince William.
The couple have opted for a natural birth and don't know what the baby's sex is. However betting agencies are buzzing with speculation that the new bundle will be named Alexandra and she will mostly likely arrive on July 17th.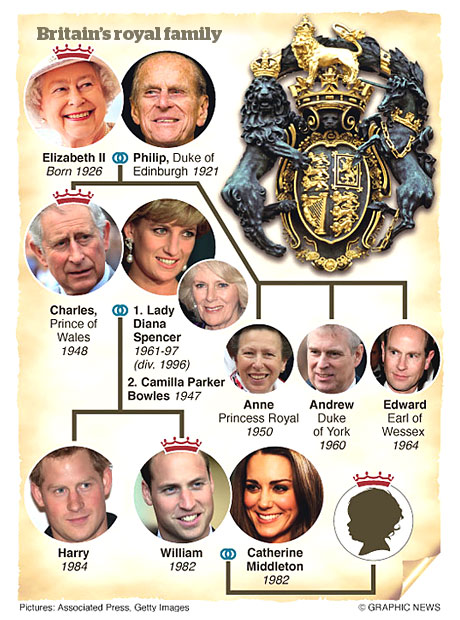 Read more:
When news first broke of the royal baby and Kate was hospitalised
Remember when the royal baby bump was first snapped?
- www.nzherald.co.nz