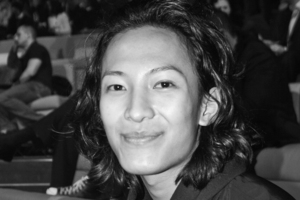 Alexander Wang consulted a psychic before taking the job at Balenciaga.
The designer took over at the French fashion house following the departure of Nicolas Ghesquiere in 2012. Although there had been rumours linking him to the job for some time, Wang was initially unsure about the role.
He spent a great deal of time considering his decision and even visited a medium in an effort to get some insight.
"I felt that fear was driving my decision-making," he told the US edition of Vogue.
"So I wrote down a list of pros and cons and asked myself, 'What am I afraid of? The perception of failure? The perception of what people might think?' I knew that what I wanted completely outweighed all of that."
It was Francois-Henri Pinault who first approached Wang about the job. He is the CEO of Kering, the luxury goods firm that owns Balenciaga.
Wang had no intention of accepting the offer when he first heard about it.
"My first reaction to [Pinault] was no," he admitted.
"I told him that I was so preoccupied with what I am doing with my own brand in New York, and I'll be the most hated man in fashion!"
Pinault would not accept Wang's decision and asked him to travel to Paris to visit the archives before making his mind up. The designer did so, with Pinault even disabling the security cameras to ensure no one knew about the trip.
Wang is now thrilled to be in the position and has explained why he was so tentative to begin with.
"As an American designer coming to a French house that's been around for a long time - and which had been built up by someone else - one of my biggest fears was that I'd be constantly up against a wall," he said.
"There were a lot of people who were divided when I got the job; there was a lot of speculation as to what direction the brand would take."
His first line for the label was well received and he's promised subsequent collections will include some of the sportswear influences he is known for.
He is also learning to settle in Paris, although at the moment he hasn't made any real friends. He is trying to pick up some French, although it hasn't been easy.
He tried Rosetta Stone lessons, but couldn't get on with them.
"I need there to be a fashion edition," he giggled. "Rosetta Stone isn't teaching me about hemlines; it isn't teaching me about insetting zippers - it's teaching me about little girls swimming and little boys drinking tea."
- COVER MEDIA