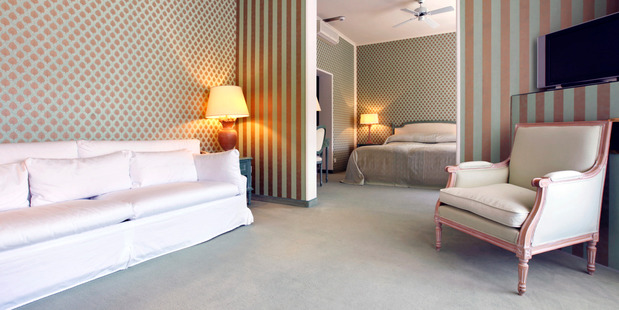 If you want better work stories, look no further than hotel housekeeping.
An artificial leg and a piece of the Berlin Wall were among items New Zealanders and Australians left in hotels, according to surveys by travel site Wotif.
Principal of Fiordland College, Lynlee Smith, 56, was in Berlin six months after the border was opened for a teaching practicum and managed to "hack a piece off" the wall herself.
The rock was the size of her hand, Smith said, but she accidentally left it in her hotel room.
She did not realise her rock was missing until a few days later but said housekeeping would have known what it was and snapped it up. Smith managed to get another piece of the wall in a later trip to Berlin.
The site polled over 25,000 people between the two surveys, and found things left behind weren't always pleasant for housekeeping.
One respondent admitted to leaving behind evidence of a sick baby all over the hotel linen and another left a lost tooth.
Karen Glass went one step further than one lost tooth and left without her partial denture - three teeth on one side and one on the other - at a motel in Napier.
The 58-year-old office worker didn't realise it was missing until she got back to her home, four hours away in Wanganui. She had the "very embarrassing" job of trying to call the motel to get it back.
Unfortunately for Glass, she had wrapped it in a paper towel, and the cleaners must have thrown it out. She was left with another "very embarrassing" job of phoning the insurance company.
The most common item forgotten was underwear, though one woman left behind everything else and ventured out of her hotel room wearing nothing but.
According to Wotif, more than 4 per cent of Australians left behind a wedding ring, and half of them didn't get it back.
A $40,000 watch was one of the more expensive items left behind. It hasn't been recovered.