Ben Crawford finds a store designed for today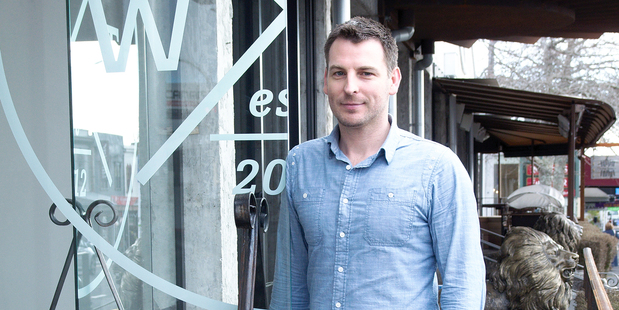 Last weekend while in Ponsonby Central, I spotted a shop called Weekend Trader. Boom. These guys have cracked it, I thought. The idea of being a weekend trader sounds pretty good. Two days on, five days off when everyone else is on, then selling stuff to people when they're off and you're on.
With the store jam-packed full of designer delights and fabulous furniture, I had to pop in for a chat to find their secret recipe for the ultimate lifestyle. And for a wee browse, of course.
I was welcomed with a cheery hello as soon as I walked through the door from owner Terry Curtis, who was semi-concealed among his vast industrial and vintage decor collection.
He quickly put me right; they're not open for only two days a week.
The name came from his weekend pastime of collecting objects of design and desire, which he turned into an online store and most recently a physical store in Ponsonby Central.
Everything for sale has been inspired by yesteryear, but designed for today. Styles that have stood the test of time then remade or reinvented for modern living.
There's so much that's amazing in every corner of Weekend Trader. I want all of it and I could spend a small fortune here. Well actually I couldn't because everything is surprisingly well priced.
While Terry hasn't cracked the two days on, five days off caper just yet, his shop certainly hits the spot. I happily made a weekend trade, walking out with a replica skull and vintage map. I think I'll be back very soon for those lamps too.
Weekend Trader, Ponsonby Central, 138 Ponsonby Rd.
It's hard to single out individual pieces but these five items caught my eye
1. Workshop Pivot Lamp ($389)
These are seriously cool. They come in either white or black, have a lovely vintage twist cord, and are made here in Auckland. There's no hardwiring needed, just screw into place either side of your bed, above a desk or on the wall beside your sofa for an extremely flexible lighting option. Terry also sells the filament bulbs to complete the look for $29 each.
2. Sono Hardwood Stool ($299) and Black Metal Stool ($359)
These Indonesian hardwood stools make a great alternative to all the industrial stools popping up at present. Lovingly hand-crafted with individual character, pop them around the dining table at the bach or as a multi-purpose stool-cum-side table in the living room. But if you prefer more of a hard edge, these mint metal stools, are available in either black or white, high or low.
3. Taxidermy Rabbits ($380)
I remember I was 10 years old when I shot my first rabbit and I felt like THE man. Mum and Dad still have the photo on the sideboard at home. Terry has teamed up with a taxidermist in Taranaki to bring a sprinkling of the farm to inner-city Auckland. If they're a little morbid for your liking, try a cowhide rug or some deer antlers to channel your inner hunter-gatherer.
4. Glass Hanging Spheres ($29)
Grab a handful of these beautiful glass spheres and bring the outside in. Copy exactly what Terry has done. Plant them in a mixture of succulents, selecting a couple that will flow down as they grow to create more interest and texture. Hang them at varying heights in your bathroom, kitchen or living room. Just make sure they have plenty of light.
5. Mesh Side Table ($420)
Inspired by a shopping trolley, Terry has created a piece of art out of a functional object. Also available as a coffee table, these mesh tables would look stunning in any home. Their transparency gives them a light presence, great if you have a smaller space or don't want the bulk of a coffee table taking centre stage in your living room.


• Ben Crawford and sister Libby won the first series of The Block NZ. They run their own creative advertising agency Libby & Ben, see libbyandben.co.nz