A violin's journey invokes smiles and tears, writes Nicky Pellegrino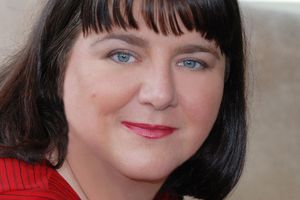 Sometimes the story behind a novel is almost as interesting as the book itself. Auckland-born Julie Thomas, author of The Keeper Of Secrets (HarperCollins), has one such story.
Born with a congenital heart defect, she spent her early years bedridden and developed a love of books. Thomas wrote her debut novel over seven years while working full time, originally self-publishing it as an e-book and selling 40,000 copies before HarperCollins in New York discovered it and decided on an international release.
I can see why it's been so successful. The Keeper Of Secrets is holocaust fiction with a difference, a compelling tale about a precious violin and the people who love, play and covet it.
In 1939, the rare instrument belongs to the wealthy Horowitz family. One of their sons, Simon, is a talented musician who dreams of some day playing with the Berlin Philharmonic. But the Nazis destroy his dreams and his family. They sweep through the Jewish homes and businesses of Berlin and the treasured Guarneri del Gesu violin is looted.
Simon is sent to Dachau.
This wartime story is interwoven with the modern-day tale of Simon's grandson, Daniel, a 14-year-old musical genius growing up in Illinois. Daniel's talent is recognised when he wins a major violin competition and an acclaimed conductor, Rafael Gomez, invites him to an international symposium.
The trouble is that Daniel doesn't want to be a prodigy and would prefer to be an ordinary kid playing baseball with his friends even if there is a risk of damaging his fingers and jeopardising his future. Rebelling against his pushy stage mother, he refuses to play another note.
Unwilling to see such talent squandered, Rafael intervenes. He learns of the precious violin that Daniel's family believe is lost to them forever and takes some risks of his own in a bid to rekindle the boy's passion.
Aside from a few awkward expositional sections near the beginning - no schoolboy thinks through the precise history of his family's violins in detail while sitting in class - this is a skilfully formed, vibrant piece of fiction that moved me to tears in places. Thomas has a gift for unfolding a story, a lightness of touch in her writing, a talent for conveying emotion, for balancing light and dark, and building believable characters.
It might seem odd to describe a holocaust story as heartwarming but ultimately that's what The Keeper Of Secrets manages to be. It's a good old-fashioned page-turner that will appeal to lovers of music, history and mystery.
Thomas is now based in the Waikato and I suspect The Keeper Of Secrets will find its way to places throughout the world she's never dreamed of visiting.