Grant Allen conjures up a banquet on the road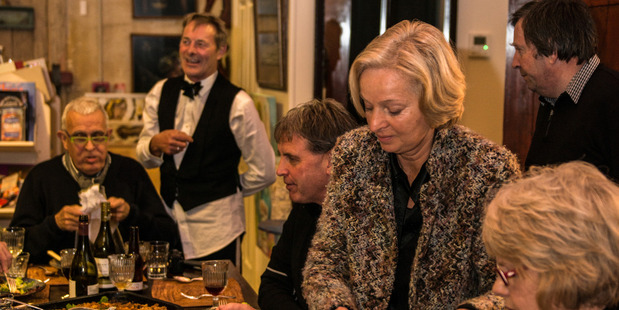 When I was a boy growing up in Christchurch, our family used to holiday around the South Island. It seemed an age since I had been down that way, so I decided it was time to make a southern road trip. While I was at it, naturally I had to check in with some of southern provinces' food producers.
With my mate, photographer Jason Burgess, we set off in a Maui campervan to see what we could find on our very Kiwi foodie road trip.
There was a sense of nostalgia about this trip as it felt we were re-visiting New Zealand as we remembered it. The country's northern drift seems to result in old buildings being bulldozed, more motorways, a focus on supercities.
The South Island just quietly remains as it was - heritage buildings galore, plenty of quirky characters, and a multitude of local markets showcasing great food from the land. I was blown away.
As a cook on the move, I'm always on the look-out for new ingredients to play with, so have to check out every new market or specialist shop I see.
I am always following a lead to someone's garden or farm. Once gathered, these wonderful ingredients need dealing to, so along the way I'm usually asked to cook.
Half way through the trip we arrived in Oamaru to stay with old friends Katy and Greg Waites. They have set up a new business in the town's preserved Victorian precinct and have become missionaries for its charms. This unique collection of historic buildings is still a living, working part of town. Katy and Greg suggested we entertain in their gorgeous shop and before I knew it, 16 local notables had been invited.
I love cooking for a big table and I love cooking with what's on hand. After checking the gathered goodies found on the road south and shopping at the Oamaru Farmers' Market, I had a plan.
But I was missing something I really wanted to use: wild duck. The season had just opened so I knew there were some to be had, somewhere. Sure enough, let's just say that through the country grapevine, the next day I had a bag of six. I'm not getting into the ethics of hunting here, but I do believe that if we are going to hunt then it is a waste not to eat the result, so eat the duck we did.
Here are recipes for the menu I came up with.


Recipes
• Dean's bush baby leeks and whitestone blue
• Duck breast and beetroot salad
• Spicy blue cod
• Southland swede, roasted garlic on potato discs
• A southern cassoulet
• Grilled raisin and walnut bread with berry fruits


• Grant Allen and photographer Jason Burgess travelled courtesy of Maui campervans.