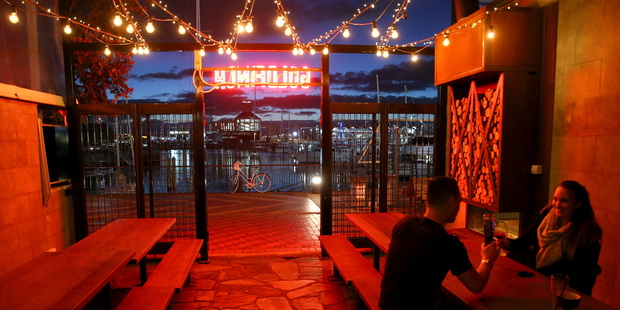 A few years ago, this place used to be called the Engine Room and it was the proud home of possibly the laziest bartender I have ever met.
She was gorgeous, which I imagine she felt excused her utter bone-idleness, but she was also proof that beauty is indeed merely skin-deep.
So lazy was she that she once waved at me to fill my own glass as she was too busy pouting into her phone.
Anyway, I came down here because I was meeting someone at Goldfinch's parent operation, Snapdragon, which is about as far removed in style from Goldfinch as is possible to imagine. Where one is full of rather whiffy plants and water features and every record Glen Campbell ever released, its new sister deals in hot beats and looks, well, like a very well-appointed bordello.
Teal divans and curtains dot the room and the lights remain stubbornly low. There are intimate niches and nooks and it really reflects a speakeasy vibe or, as I mentioned above, a house of negotiable affection.
I don't mean it looks cheap, because it doesn't. It looks fantastic and the horseshoe-shaped bar is now staffed by people who know what they are doing.
The food is excellent, as you'd expect from the Snapdragon stable, and the beer selection is better than the average Lion bar, with some Crafty Beggars beers, Becks and Macs on tap.
It's cocktails where Goldfinch shines, though. The spirits selection is impeccable and the cocktails they make are excellent, imaginative and contemporary, while still reflecting the classic cocktail heritage.
The staff are friendly, smiling and funny and, overall, it's hard to think of a nicer spot at the Viaduct to slope into for cocktails in the late evening. Just don't get too carried away on the couches.


Scores
Service: 4
Menu: 4
Drink: 4
Atmosphere: 4
Overall: 4
Goldfinch is open Wed to Sat, 5pm to late.