An older woman's wisdom is an asset we can all bank, writes Nicky Pellegrino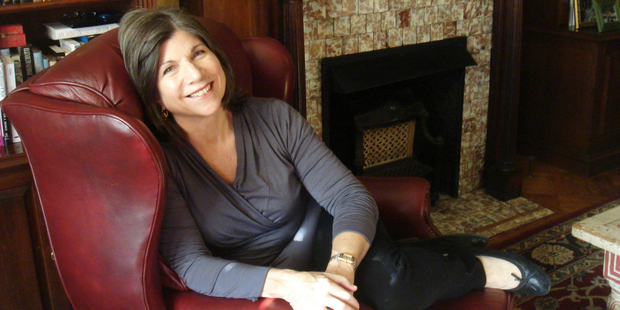 Lots Of Candles, Plenty Of Cake by Anna Quindlen
(Random House)
In the United States, Anna Quindlen has a higher profile than here not only because of her novels, but because of the newspaper columns that won her a Pulitzer.
She has carved out a niche as a purveyor of wise words for the comfortable middle classes. For decades, her finger has been on the pulse of their lives. She wrote about the everyday realities of motherhood and domesticity before those topics were deemed worthy of a serious writer's attention.
Her latest book, Lots Of Candles, Plenty Of Cake is billed as a memoir but is more a series of columns about becoming older.
At 60, Qindlen finds herself at that see-saw age when the benefits of self-acceptance and financial security are balanced by the knowledge she is heading towards being elderly.
She writes of the way time passes in a blaze of busyness. The way multi-tasking young mothers live from laundry load to homework assignment to dinner prep, just managing to make it through each day, until the days have turned to months and years and the children have left home and built their own independent lives.
She writes of the burden of the stuff we accumulate; of the challenges of an enduring marriage; of the virtues of girlfriends; of the tyranny of personal appearance; all the while mixing personal experience with observation.
It's easy to sneer at Quindlen with her privileged life, her house in the country and her place in New York and her stellar writing career that pre-dates the upset of the internet. But so much of what she says is relatable and carefully thought out.
If Caitlin Moran was the shouty voice of modern feminism with her acclaimed polemic How To Be A Woman, then Quindlen is of the older, wiser generation that witnessed its beginnings.
Her voice might be calmer, her opinions more measured, but her insights are no less valuable. Quite simply, she writes good sense and writes it well. That's why for so many years her words have resonated with women. And why this book, a reprisal in a way, will mean so much to so many too.
Lots Of Candles, Plenty of Cake is a slim volume of small wisdoms. It's a reflective piece of writing, about where her generation has come from and where they find themselves today, with failing vision, falling hormone levels and knees that make "this noise like Rice Krispies" when they exercise.
Quindlen may trot out statistics to prove we grow more contented as we age but she knows better than most how mortality beckons.
Her mother died of ovarian cancer when Qindlen was only 19 and that loss has underpinned much of her writing.
This book is filled with love - for her husband, her children and friends but most of all for life itself which, as Quindlen has discovered, becomes more precious, not less.
"I want to see what happens next," she writes.
"I want to see the future and be a little bit of a crank about the past, to tell my grandchildren stories about black-and-white television and cars without seatbelts ... bore them with my memories, or what's left of them."