Patient Dan Brown fans will have another long wait until he's finished his next book, writes Stephen Jewell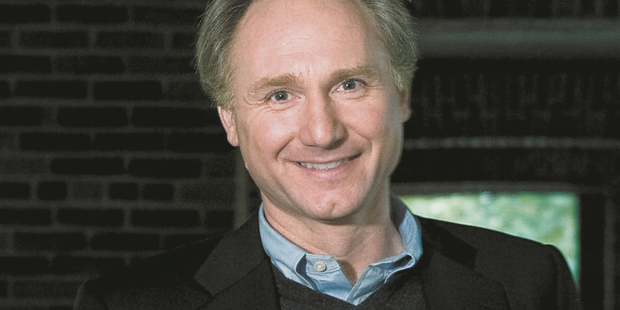 The last time Dan Brown visited the Freemasons' Hall in Central London, he was discreetly researching his 2003 bestselling novel, The Da Vinci Code. A decade later, the New Hampshire-based author is launching his latest blockbuster, Inferno (Random House), in the ornate surrounds of the United Grand Lodge Of England's main headquarters.
"The Da Vinci Code was a double-edged sword when it comes to research," Brown admits. "On the positive side, I now have access to specialist curators and secret locations that realistically I never would have without it.
"But, simultaneously, I'm always trying to keep my topic secret - but whenever I show up at any of these places, the next thing you know there's a blog saying, 'Dan Brown was just at the Freemasons' Hall and he was looking at this particular medallion or floor tile. I wonder what he's up to?'."
Brown is forced to play a game of subterfuge with his over-eager fans, drawing attention to unrelated aspects before quietly concentrating on his real quarry.
"It's like leaving breadcrumbs in a different direction, which seems to have worked so far," he laughs.
Inferno sold more than 225,000 hardbacks in the UK alone during its first week of release, so there's little prospect of the otherwise unassuming 48-year-old going unrecognised. Even if, as tonight, he's dressed in a smart black suit and not the trademark tweed jacket his main protagonist, Harvard symbology professor Robert Langdon, famously also favours.
"Robert Langdon is significantly more interesting and intelligent than I am," Brown insists. "First of all, he's tall and has thick hair, so you know instantly it's not me. It's funny because I had a woman ask me that same question once, and I said something similar to her. She then said, 'Wait a minute, how can he be smarter than you, because everything he says comes out of your head?' I had to tell her every little witty thing that Langdon tosses off the cuff took me two days to research right."
Brown took six years to produce The Da Vinci Code's follow-up, The Lost Symbol, but a mere four years has passed between that and Inferno's arrival.
However, don't expect another massive tome from Brown soon.
"I need a nap, to be honest with you," he says. "These books are very tough to write. They take a lot out of me and the research is really the only thing that happens in the first year. I have a lot of ideas for Langdon.
"I know exactly what I'm writing next, but I guess we'll just have to wait and see how long it takes."
Much to his publisher's relief, Brown has no plans to retire the taciturn professor.
"I love the Langdon books and learn a lot while I'm writing them," he says. "I get to travel to different places. For Inferno, I spent some magic time in Florence. There are a number of places I'd like to write about that fall into Langdon's realm of expertise. We'll have to see what happens."