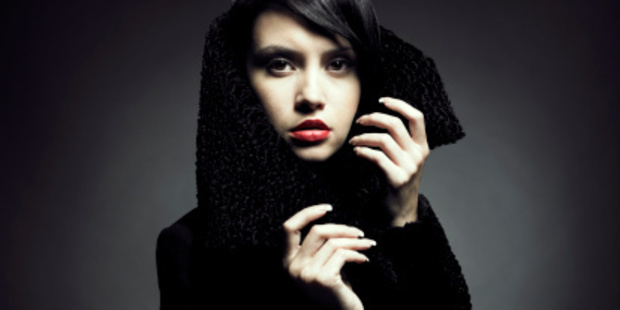 If bright shades and sparkly fabric aren't your style, there's always monochrome to get you through winter. Don't be fooled - black and white is anything but boring.
Designers have showcased new ways to wear the two most flattering colours of the fashion palette, introducing animal prints in monochrome as well as black and white worn in combination with more colourful pieces.
What's best about the trend is it's flattering on everyone and suits all shapes, sizes and skin tones. There's also such a huge selection to choose from so you're bound to find your perfect monochrome match.
Roberto Cavalli showed off great black and white pieces in Milan. The Italian designer brought the catwalk to life with stunning monochrome prints in an array of fabrics. Floaty, sheer material formed the basis of his Fall/Winter 12 offering, while animal prints spiced up the subdued colour combination.
Rather than harsh blocks of colour, Cavalli let the black and white of the fabric merge and run into each other to create an array of grey shades and a softer touch to the pieces.
The elegant nature of the ruffles and delicate fabrics was toughened up with leather gloves and big, structured shoulders.
Moschino had a very different take on monochrome when the fashion house showed its collection on the runway.
It seemed the '60s had been tapped for inspiration as models sauntered down the catwalk in bold black and white with key features such as stripes and large buttons. A pop of colour was added to the range with bright red lipstick. Where models weren't wearing the bold lip shade, Moschino gave red accessories in the form of handbags and chunky bracelets. The flash of colour added to the retro feel and spiced up the black and white outfits.
Monochrome is one of those trends that suits everyone and is adaptable to pretty much any occasion - making it the perfect all-rounder. With softer takes on the trend massive at the moment, there is no need to opt for anything too bold either.
Black and white are timeless and make for an elegant daytime look, whether you're out for a girly lunch or in the office.
For casual winter style, channel the trend by opting for chunky knitted swears in black and white patterns. For the office, you can adopt a classic take on the trend with fitted black trousers or pencil skirts, teamed with a black and white blouse.
Or, if you're petite, white can be flattering on the bottom half and create the illusion of curves. Just don't go for anything too tight, as this can be difficult to pull off.
To spice up a monochrome ensemble for the evening, go for bright accessories and bold make-up looks such as a statement lip colour.
- Cover Media