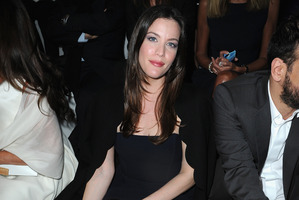 Liv Tyler is "obsessed" with beauty and skincare products.
The actress is known for her flawless complexion and striking features.
She loves products and has such a vast knowledge of them that she is considering starting her own cosmetics company in the future.
"I'm obsessed with beauty - seriously, one of my dreams is to write a book about beauty secrets and do a skincare line," Tyler told intothegloss.com.
"Having said that, I haven't even begun to venture down that road, but since I was a very young teenager, I would collect masks and moisturisers, and when my girlfriends would come over, I'd be giving them ideas for what to do to their skin. I still do that all the time."
The Armageddon star shared her tips for glowing skin. Her everyday grooming routine is simple, and she prefers a more natural make-up look to a heavily made up face.
"My whole thing about skincare is starting from the inside, out. There's no cream that's going to make you beautiful. That being said, I think that exfoliation is the key to beautiful skin, I really do," she continued.
"With make-up, I like to look like I don't have make-up on. I think I have a face that can take a lot of product. On movies, it's always interesting because, the way my eyes are, if you do a strong eye on me, you have to keep putting it on.
"It's the way my face reflects light or something, but I can take a lot of make-up. But I usually don't wear very much, especially when I'm not working."
- Cover Media