Actress' dramatic breast cancer decision raises Kiwis' awareness of need for checks.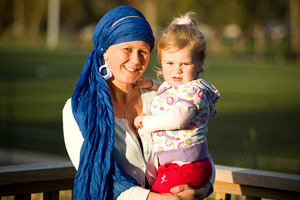 Hundreds of Kiwi women have been stirred into checking their family history of breast cancer after the huge publicity over Hollywood actress Angelina Jolie's decision to have both her breasts removed.
Traffic to one popular website, run by the Gift of Knowledge Foundation, has jumped from 200 hits a week to more than 4000.
Founder Nicole Coon said the foundation was also receiving 10 inquiries a day, compared to the usual five each week.
The foundation gives advice to women who are considering having their breasts or ovaries removed to prevent cancer.
Jolie, 37, said she decided to have a double mastectomy after learning she had the BRCA1 gene, which meant she had up to an 85 per cent chance of getting breast cancer.
Breast Cancer Foundation spokeswoman Adele Gautier said the foundation had had a surge in calls.
The national clinical director of Genetic Health Service, Dr Joanne Dixon, said the service usually received 40 to 50 referrals a week, but inquiries about breast cancer, genetic testing and treatment options had increased significantly in the past two weeks.
Auckland City Hospital genetic counsellor Cindy Zaitsoff said women wanting genetic testing had to meet a counsellor first.
The test, which costs up to $3000, is publicly funded for patients who meet family history criteria.
Auckland mother Emerald Reid is another who says Jolie's decision was hugely valuable in lifting public awareness of breast cancer.
Reid should be celebrating winning her fight against breast cancer - but instead is preparing to have the same operation as Jolie.
The 30-year-old was diagnosed with breast cancer in October last year after finding a hard lump in her right breast.
Six weeks later, she had the lump removed and underwent a gruelling bout of chemotherapy treatment.
She appeared to have won that battle, but she knew her grandmother died of breast cancer at 39, so she had tests to determine whether she had the BRCA1 gene.
She has, and will have a double mastectomy this year.
"It was a bit of shock but I knew straight away I wanted both my breasts off and reconstructed because, to me, they are not breasts anymore, they just hold cancer cells."
Reid said she would also have her ovaries removed before she turned 40, and after having another child.