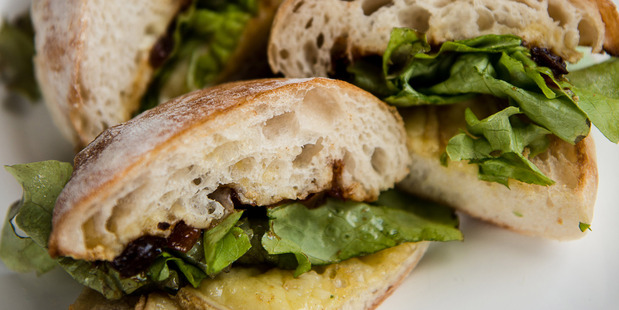 Sarah and Martin Aspinwall are the Canterbury Cheese Mongers. There's a lovely long story about them and their business and how they came to be the only real cheese mongers in New Zealand, which I will tell you about down the track. To try to stop Martin talking about cheese is impossible. He loves it and lives it and has the most infectious enthusiasm that radiates to all who enter his shop. Perhaps that's why this unique business is constantly busy. As well as the cheese, they bake bread and make batches of great chutney. For a superior toasted cheese sandwich, pay them a visit, see cheesemongers.co.nz. Here's Martin's recipe.


1. For our toasted cheese sandwiches we tend to use proper Swiss cheeses - Raclette, Gruyere or Appenzeller. We lay slices on our own Ciabatta and toast under the grill (cheese side only) until just melting (not brown).
2. Add some locally grown salad including fresh herbs and Fergus Henderson's St John chutney, which we
make up every week.
3. Put both halves together and voila, a wonderful hot cheese sandwich.