Ben Crawford appreciates life's finer flourishes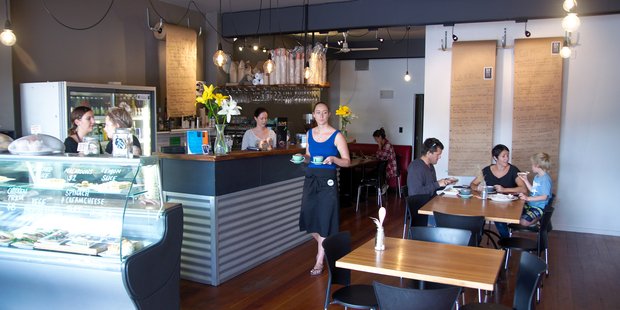 I have a trait that I reckon I share with most guys - I can't be stuffed with the little stuff.
For example, how much fun is chainsaw pruning? Bugger messing about with a pair of tiny secateurs to gently sculpt a row of pittosporums. Pick up the Husqvarna, lop off a branch or two and the job's done in 60 seconds flat. And they're not going to need trimming for another couple of years.
Or what about painting? That's got to be one of the most monotonous jobs in the world. Nothing against painters, I take my hat off to them. But how tedious. The excitement levels must spike every few months when a client plucks up the courage to use colour, instead of a shade of white.
I'm pretty good on a roller, but the fiddly stuff does my head in. When renovating our house on The Block NZ I figured out a pretty good strategy. Libby had a steady hand, so she would do all the taping off and cutting in, while I nailed the big stuff. Genius.
Though I don't have much patience with finicky chores, I appreciate attention to detail when I see it - fine stitching on a suit, a perfectly trimmed hedge or subtle messaging on product packaging.
So, in a cafe recently, the smaller features were what caught my eye. Cafe Six Forty Six is just one of many dining options on Whangamata's main street. As with many cafes, the naming convention comes from its location, 646 Port St. It's not the biggest place, nor is it the flashest, but man it was good. Great food, great atmosphere and some great finishing touches completed the relatively simple fit-out. It's clearly a recipe that's resonating with the locals and weekend warriors alike. The cafe was buzzing, with people over- flowing on to the street.
Maybe if I hadn't spent so long admiring the details, they'd have had somewhere to sit.


Little things that count
Here are three of the cafe's top touches worth tailoring for your home.
Paper Rolls
Two giant rolls of brown paper weighed down with pegs grabbed my attention immediately. It's a simple yet stylish way of displaying the menu and would be easy to transfer to your own kitchen or dining room. Source large hooks from a hardware store, and some wooden dowel; an old broomstick would even do. Buy a roll of brown paper and hang it in a visible spot. Use as a menu board when you have guests, or as a shopping list. You could try wrapping your dining table with the paper, then tracing the outlines of placemats, utensils and plates with a marker, making a pretty sweet one-off tablecloth.
Filament art
A few weeks ago I confessed my love of lamps. So it was inevitable that I would gravitate towards the hanging lights at Six Forty Six. But instead of using bulbs with ordinary filaments, they've selected ones inspired by Edison's original invention, twisting and turning to create a piece of art in their own right. Check out kiwiliving.co.nz to get your own.
Chalkboard labels
Small glass bottles filled with toetoe and wrapped with a chalkboard sticker - a really basic idea, but eye-catching and effective in the cafe, with loads of possible applications at home. Grab some bottles from Father Rabbit along with chalkboard labels from Living & Giving. Fill the bottles with your favourite herbs, write their names on each label and arrange on a shelf in the kitchen. Or if you're hosting a cocktail party, fill the bottles with your tipple of choice, stick a label on each one, pen your guests' names, then present on arrival.