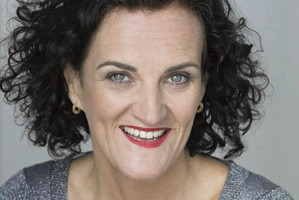 The book I love most is ... This changes. At the moment it's F. Scott Fitzgerald's The Great Gatsby because of the Baz Luhrmann film, which I've yet to see. So many current best-selling books seem to be full of such dreadful sentences, and then, from Fitzgerald, there's this: "The very phrases were worn so threadbare that they evoked no image except that of a turbaned 'character' leaking sawdust at every pore as he pursued a tiger through the Bois de Boulogne." That is my kind of sentence.
The book I'm reading right now is ... The Space Between Us by Thrity Umrigar because I'm in Mumbai and ... someone suggested her books were about the sort of people I was photographing.
The book I want to read next is ... I want to say Shantaram by Gregory David Roberts, because of the Mumbai thing, but the closest I've come is going to Leopold's Cafe where much of it takes place.
My favourite bookshop is ... Dorothy Brown Bookshop and Cinema in Arrowtown because you can go to the movies, buy a book then nip down to the Blue Door for a glass of wine and a pizza.
The book that changed me is ... Borstal Boy by Brendan Behan. I fell in love with the Irish way of putting things after reading that.
The book I wish I'd never read is ... I subscribe to author and critic Nancy Pearl's rule of 50, so I don't finish books that haven't grabbed me in the first 50 pages.


• Sarah-Kate Lynch is a best-selling NZ author whose latest novel is The Wedding Bees (HarperCollins)