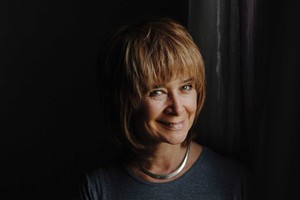 The book I love the most is ... When things get tough I find myself re-reading Giuseppe Lampedusa's The Leopard. It is the surely the best historical novel ever written.
The book I'm reading right now is ... I always have two on the go; one for work, one for pleasure. The Prince by Niccolo Machiavelli is work as I'm about to start on the second part of the Borgia story. And for fun Michael Arditti's The Breath of Night.
The book I'd like to read next is ... Rose Tremain's Merivel: A Man of His Time, a follow-up to Restoration, her great 16th-century novel with its flawed but fascinating doctor/courtier central character.
The book that changed me is ... Mary Renault's The Bull From The Sea made me fall in love with history - a love affair that has never ended.
My favourite bookshop is ... Alas, it no longer exists. Silver Moon in Charring Cross Rd. One of the earliest and best women's bookshops in London.
The book I wish I'd never read is ... Bret Easton Ellis' American Psycho. Oooh, how I hated this book. I found it nasty and pretentious at the same time. As for the idea that it was a mordant satire on contemporary American culture, well, all I can say is, for me, the emperor clearly had no clothes. It went in the bin. I think that may be a first.


• UK author Sarah Dunant writes best-selling historical fiction. Her latest novel, Blood & beauty (Hachette), is about the most notorious family of the Italian Renaissance, the Borgias