Address:
Level 1, 35 High St, Auckland CBD
Phone:
(09) 358 3535
rakinos.com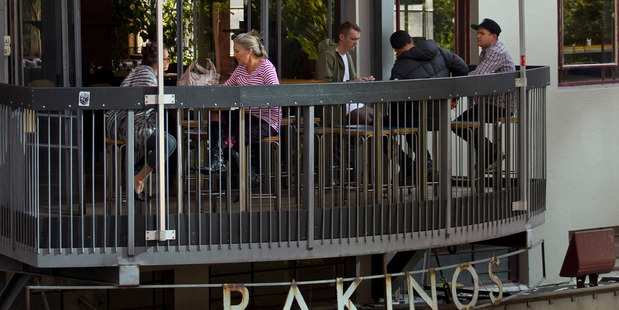 Rakino's is funky yet affordable.
It's been around for a while now, so it was time that I ran a critical eye over Rakino's.
After all, any bar that has been going for more than a decade in Auckland's ever-changing hospitality scene deserves some kind of award, even if it's the doubtful pleasure of being criticised by me.
My first impression was one of disappointment, I must admit - the lift in the lobby didn't go to Rakino's, so I had to trudge my undignified and increasingly breathless way up the stairs, meaning that I had to compose myself for a good three minutes before ordering at the bar.
Still, once I got in I was mildly impressed. It's funky, but not in a forced way, with slightly distressed furniture and decor and a gratifyingly low percentage of hipster oxygen thieves among the crowd.
The crowd was reasonably impressive for five o'clock on a weekday, which is usually a good sign, and I was intrigued as to how the service would be.
I needn't have worried. I was welcomed warmly by a friendly bartender who went on to find out what I liked to drink before suggesting a few options.
Heartened by his obvious knowledge and even more so by the reasonable prices, I decided I could be quite comfortable in Rakino's.
The prices are affordable across the board, from the small, but effective, food selection to the burgeoning collection of craft beer. The wine list is nicely put together, too, but it's cocktails that seal the deal at Rakino's.
Now, with uber-bartender Barney Toy on board, the range and scope of the cocktail experience is growing. It was perfectly good in the first place, but an increased focus on cocktails, along with Toy's twisted creative impulses, should see it take great strides forward.
I'm looking forward to going back.


Scores
Service: 4.5
Drink: 4.5
Food: 3.5
Atmosphere: 4
Overall: 4.5