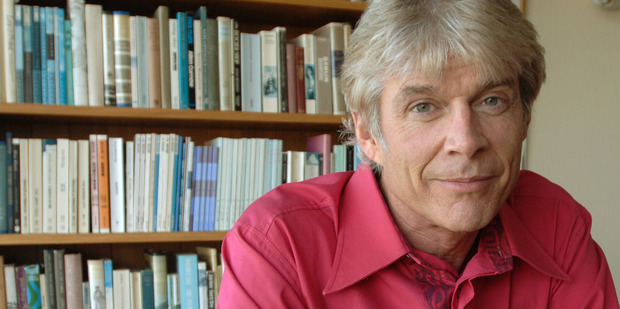 Bangs by Steven Eldred-Grigg
(Penguin Group $30)
Steven Eldred-Grigg is a well-known and respected popular historian and novelist. Bangs is the fourth book in a series of novels that began with the much loved Oracles and Miracles, published in 1987. In a recent Radio New Zealand interview with Lynn Freeman he talked about the biographical aspects of the novel, and how he explores in fiction his own background growing up in working-class Christchurch.
The family was riven by inter-generational sex abuse and Eldred-Grigg does not shy from exploring its devastating consequences. The sister on whom central character Meridee Bang is based was apparently aware he was writing the novel and was happy for him to do so.
Epic in scale, Bangs spans three decades from the 1960s. Clothes, meals, television programmes, popular music and furnishings of the era are exuberantly woven into the narrative, so the reader feels absolutely returned to the mid-late 20th century.
In an early, blackly amusing scene Mum - forever fagging, drinking tea and hogging the warmth from the fire - visits the doctor thinking she is entering menopause even though she's only in her 30s. This is Meridee's genesis, and she is to be the last of eight children.
Despite the hardship of Mum's life, coping with a family of 10 jammed into a tiny, cold and smoky brick veneer house with not enough money and a dyspeptic husband, she is kind and attentive and Meridee is, at first, a happy child. Older siblings leave home as soon as they can, but not soon enough for Meridee. She is frequently raped by two of her older brothers, who bribe her with sweets to keep her quiet.
This is bad enough - worse still is her mother's complicity. Gwendolyn knows, but does nothing about it. Meridee herself does not at first understand how heartless this response is, but as she grows up she becomes embittered, promiscuous, loathing her mother, numb and unhappy.
Throughout, Meridee addresses the reader directly, speaking for herself in the present tense, with only the occasional interjections from Gwendolyn, or a sibling, a lover or teacher. As she grows up, the voice changes from the little girl to the teenager and to the adult, retaining always its immediacy and passing New Zealand vernacular.
Understandably damaged by her upbringing, Meridee finds it difficult to enjoy the pleasures and adventures that come her way, and so at times this central voice threatens to become relentless. The brief sections told by other characters are a welcome shift in gear.
Eldred-Grigg never intrudes with authorial comment. The incest, when it happens, is almost casual, as casual as the racism Meridee expresses about a Maori girl in her class. These nasty aspects of life just are, and Meridee becomes almost a textbook example of how life will play out for a tragically abused, sensitive and imaginative child.
Bangs is confessional, true, sad, lit with gallows humour and could only have been written in New Zealand. We say we are weary of tales about abused children and the cost to our society, but still New Zealand writers approach the subject again and again, and still our statistics are some of the worst in the world. Precisely because of that brutally honest, unrelenting voice Bangs may be as widely read as its 1987 ancestor.