Address:
66 Parnell Rd, Parnell
Phone:
(09) 354 3489
Rating out of 10
Food: 7, Service: 7, Value: 8, Ambience: 7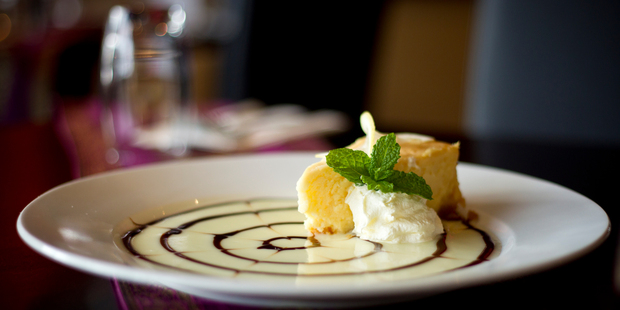 In a recent dining guide, Thai Chef's Restaurant proudly announced that it had won several awards from the Royal Thai Government and that it is one of only a few Thai restaurants in New Zealand that has the privilege of catering for His Excellency Nopadon, the Thai Ambassador, and his delegates.
Well, more power to Thai Chef's.
The Parnell branch of this small chain, with other outlets in New Plymouth, Napier and Whangarei, is classic Thai decor - a statue of an elephant, red walls, portraits of the king and his family, and so on. The music was quiet and inoffensive and was almost drowned out by the noise of dishwasher-loading and glasses being washed.
Nevertheless, the menus and water appeared without request and orders for wine and beer taken.
I have never read a menu quite like it, or even close. Offerings such as Rainy Season, Sleepy Pig in Bed, No Moon Tonight, Honey ... and they were just the appetisers. The mains menu went further: Naughty Pig, Sweet Piglet, Sexy Little Duck, Duck in Love, Chicken Erection, Three Alcoholics - you get the idea.
So, a good if confusing selection. We started with the Rainy Season, which turned out to be mushrooms stuffed with minced pork and prawns and served with sweet chilli sauce. They were fine, if a little bland. My mixed plate of starters included a Rainy Season, accompanied by a curry puff, Rock and Roll (a spring roll, no surprises there) and a Sleepy Pig in Bed (minced pork and herbs on toast). They were well presented and tasty, if unremarkable.
As was the service. It was efficient but uninvolved and mechanical. I don't want wait staff to be my new BFFs, but some show of enthusiasm for the food and/or the job would be nice.
On to the mains. Chicken Erection? Naughty Pig? Well, why not? The former was described as having been marinated in whisky for five hours and then roasted. It arrived at the table erect all right, with a spike driven through the poor poussin and surrounded by vegetables. It was tender, moist and very, very hot. It tasted delicious.
Bill's Naughty Pig was gingery and herby, with plenty of vegetables in a curry sauce. He loved it.
Room still for dessert, and the baked lemon and coconut cheesecake sounded just the ticket. So it proved to be, served warm, which is unusual, with plenty of lemon and coconut strands, and was very good indeed.
Thai Chef's is worth a visit, if only to goggle at the menu. Having said that, the food is very good.


Our meal: $120 for two appetisers, two mains, one dessert, three beers and two glasses of wine.
Wine list: Covers the bases but not much more. My Hunter's sauvignon blanc was fine, as were the Singha beers.
Verdict: Inventive names and perfectly adequate Thai fare, but not out of the ordinary.