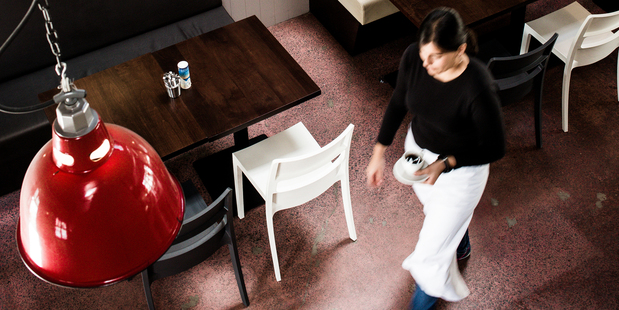 The massive $20 million redevelopment of Victoria Park Market is all but complete. This historic site dates back to 1905 and now, restored to its former glory, has a great mix of retail, bars, restaurants and cafes housed within the beautiful brick complex. One of the first to set up shop was culinary stalwart, chef Warwick Brown, with his much-anticipated breakfast and lunch eatery, Buttermilk Cafe.
Brown is an icon of our hospitality sector, having owned and been involved with restaurants since the 70s when he set up the bustling Oblio's on Ponsonby Rd, followed by Le Gourmet, before getting on board with other greats such as Cin Cin and Mikano. More recently he was the masterful head chef behind the innovative La Cigale French Market bistro evenings, where he served up delicious French classics like coq au vin, and beef bourguignon.
Now he has turned his attention to a daytime cafe menu that reflects his talent for doing it differently and doing it better. Try the smoked fish kedgeree - it's a plateful of unbelievably light and fluffy spiced basmati rice, crammed full of soft flakes of smoked fish. Or the coddled eggs with pancetta, shallots, haricot beans and gruyere, all baked in a pan.
Very pleasing indeed. There are pressed juices (the pear, ginger and watermelon juice is our favourite) and Ozone coffee to quench the thirst. All we want to know is, when is he going to extend his hours to include an evening dinner service?
• Victoria Park Market, 210-218 Victoria St West, City, ph (09) 369 1117.
- VIVA