Hair there and everywhere, Anna Subritzky has the answer to holiday hair with stylish Alice bands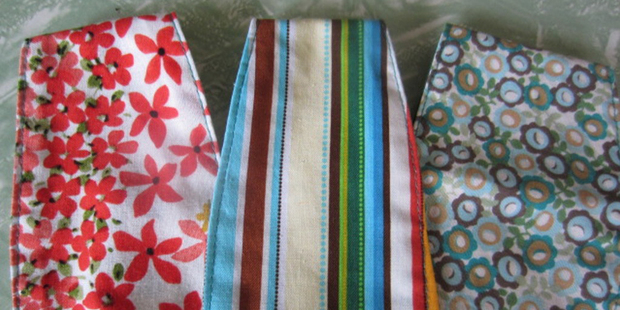 One of the nice things about school holidays in our house is the absence of hairstyling routines. Unlike term time, which requires adherence to strict procedure with the brushing and smoothing of unruly locks into nit-resistant plaits or anxiety-infused ballet buns, the holiday allows my daughter the freedom to cultivate more than a few knots in her long hair.
A girl's hair and its presentation are fertile grounds for potential mother-daughter disharmony. For that reason, I routinely remind myself of advice I once heard - you should never, ever brush your daughter's hair when you're out of sorts with each other, or even if you're just a bit annoyed.
At times like those, the hairbrush can turn into an instrument of torture and, before you know it, there's an hysterical episode and the neighbours are left wondering just which side of the parenting divide you've aligned yourself with.
Of course, this could be sorted out with a haircut but the last time my daughter had short hair, she was a 4-year-old. She took the scissors to her pre-school mane with such confidence that the results were truly impressive, punk in fact.
I was more than a little proud of her determination but, unfortunately as soon as she realised how seriously she'd flouted convention (one trip to kindy did the trick), the race was on to re-grow her hair. She hasn't had a haircut since.
So here we are. It's the school holidays again and, this time round, she can push back her tangles with a simple Alice band arrangement, and no more battles with the brush, or brushes with battle.
For the time being.

Step 1 - Copy template. Pin to material and cut two headband pieces (use contrasting material if desired) and a piece of elastic 8cm long. (This was sufficient for an 8-year-old with a 53cm head measurement but I recommend checking this measurement before cutting your elastic.) If necessary, enlarge template by cutting through the centre and adding length.
Step 2 - Take one piece and, right side facing, pin the elastic to the centre of one end, ensuring that the other end of the elastic is pointing inwards. Stitch elastic in place (1.5cm seam), reversing a couple of times. With the iron, press under 1.5cm at the other end of the headband piece onto the wrong side and repeat at the corresponding end of other piece.
Step 3 - With right sides facing, pin headband pieces together along edge, leaving ironed hem end open and gap along lower edge for turning. Stitch 1.5cm seam. Trim seam by half and cut elastic end corners on diagonal. Turn to right side through gap. Roll edges, press and pin including gap in seam and push elastic into hole with scissors by roughly 1cm. Pin and topstitch entire edge to close gap and secure elastic.

Materials/tools
• Fabric (examples shown are from Spotlight)
• Pins
• Fabric scissors
• 2cm wide elastic (about 8cm long)
• Iron
• Sewing machine and thread