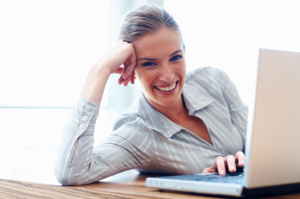 The glass ceiling appears to remain intact in New Zealand, with only just over a third of employees reporting that women make up at least half of leadership positions in their businesses, according to a recent survey.
The latest Randstad Workmonitor Report also found that more than half of those surveyed (54 per cent) said it was more difficult for women to be promoted to leadership positions - however, this was less troubling than in Australia at 65 per cent.
The report, which surveys over 13,000 employees across 32 countries each quarter, shows gender diversity in New Zealand leadership teams has fallen behind many Asian countries, with a larger number of respondents in India, Hong Kong, China and Singapore citing an even gender split in their management teams.
A greater number of employees in the United States, United Kingdom and Italy also report that female employees make up half of their organisation's leadership team.
Randstad's New Zealand Director of recruitment & HR specialists Paul Robinson said it was vital New Zealand remained focused on advancing women into leadership positions and creating a gender balance across all industry sectors.
"In an increasingly global and mobile marketplace, it's vital New Zealand doesn't fall behind the rest of the world when it comes to having balanced leadership teams in organisations, whether large or small.
"While we have traditionally embraced diverse working environments, New Zealand employers must ensure we remain competitive locally and internationally, otherwise we risk losing our top talent overseas, or to a competitor," he said.
The key was for business leaders to "recognise, develop and reward" the best person for the leadership role every time.
"If the best decision is made regardless of gender, the balance will naturally follow."
However, the survey found nearly 70 per cent of companies here were active in encouraging women employees to pursue leadership positions. This compared to only 57 per cent of employees globally who said their employer encouraged women to pursue promotional opportunities.
New Zealanders were also overwhelmingly in favour of diverse management teams with 88 per cent saying they believed in balanced leadership groups.
But only 46 per cent thought a quota system was a good idea, lower than the global average of 57 per cent.
By the numbers globally:
Percentage of workers who report women making up at least half of leadership positions:
* New Zealand - 37 per cent
* United Kingdom - 43 per cent
* Singapore - 47 per cent
* United States - 48 per cent
* China - 48 per cent
* Hong Kong - 54 per cent
* Italy - 58 per cent
* India - 63 per cent
- APNZ