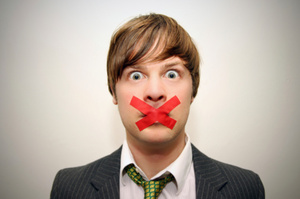 Fathers do not want to answer their children's questions about sex, with 95 per cent of parents saying that it is mothers who take on that role, new research claims.
Out of a random sample of parents, most would wish their child to be taught about sex from the age of 10, according to Mums Show Live!, an exhibition targeted at parents with children aged four to 12.
One in five parents would prefer a teacher to explain sex to their children and only one in 10 say that fathers would handle the responsibility well.
The survey also suggests that parents did not get much guidance when they were children. More than a third learnt about sex from their friends and only two per cent say they learnt about it from their father.
Jason Franks, chief executive of Mums Show Live!, said: "Attitudes towards sex education have certainly changed throughout the generations.
"Parents nowadays are much more open and direct with their children. However, despite the plethora of information available, especially with the rise of mum blogs, there's still some embarrassment around how and when to address the 'where do babies come from' question.
"This is why we have a whole expert panel at the show, advising parents on the ways to handle and answer."
Justin Hancock, who runs sex education website Bish Training and who is speaking at the exhibition, said education about sex can begin for children younger than 10-years-old.
"Talking about body differences, different kinds of relationships (friendships, family), learning how to say no and who to ask if you need help is all sex education and can happen from a very early age. Think of talking to children about sex as less of a talk but more of a series of conversations over the course of a child's life.
"Little and often is the best way to deal with it.
"When giving information, try to use terms that are accurate but also easy for your child to understand. It's better, for instance, to use accurate terms for body parts rather than euphemisms that only you and your family understand."
Mums Show Live! is a consumer-focused exhibition with shopping, experts and debates, and is at Alexandra Palace in London on May 16-19.
- PAA