Oldies reveal a rich, ripe vein of charm for Nicky Pellegrino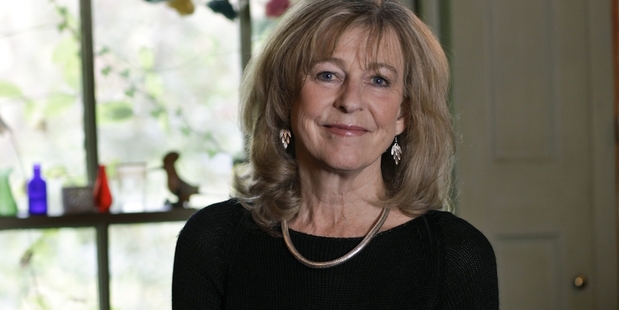 Heartbreak Hotel by Deborah Moggach
(Chatto & Windus)

UK writer Deborah Moggach has been quietly and productively working away for years. To date she's written 17 novels, plus screenplays, teleplays and a couple of collections of short stories. But it was the hit movie, The Best Exotic Marigold Hotel, adapted from her novel, These Foolish Things, that ramped things up in terms of international fame.
If you loved that film then I'd wager you will enjoy her latest book, Heartbreak Hotel (Chatto & Windus). It has the same wry humour and a not-dissimilar plot, despite being set in Wales rather than in India. The real link, though, is that again Moggach is writing about a group often overlooked in contemporary fiction - the elderly.
Our hero is actor Russell "Buffy" Buffery, one-time regular on the repertory theatre circuit now florid, portly and past it, yet irrepressible all the same. "I'm 70. It's the new 40," he tells one of his daughters.
Buffy is sick of city life with its traffic, parking issues and rudeness so, when a dear old friend dies and leaves him her bed-and-breakfast guesthouse in rural Wales, he decides it's time for a change. In the face of family disbelief, he ups-sticks and moves to the countryside.
Myrtle House, it turns out, is ramshackle, and the Welsh town of Knockton prone to amazingly high rainfall. It's hardly a recipe for success, yet Buffy remains undaunted.
He hits on the idea of running Courses for Divorces, holidays for people who have recently split from their partners and need to bone up on essential life skills - basic car maintenance, cooking for beginners, gardening, etc.
The bookings flood in, as does a mildly confusing abundance of characters. There is Harold, whose wife has run off with a woman, a romantically challenged makeup artist called Amy, hypochondriac Andy and ageing, disappointed Monica whose lover has stayed with his wife. Soon the twin beds in Myrtle House are seeing a lot of action and the air is positively reeking of romance.
This is a second appearance for the character of Buffy in a Moggach novel - he was also in The Ex-Wives - and although you don't need to have read that book to enjoy this one, Buffy does have a complicated romantic past so I was grateful for the handy reference guide provided at the beginning.
Heartbreak Hotel is a likeable book that's warm and funny. Picking it up to read in the evenings felt like settling down with a lovely old friend. It's comfort reading, really, with a Jilly Cooperish jolliness but with deeper themes - late-life loneliness is a big one, as is small-town economic gloom.
I suppose a cynical person might see this new novel as a bid to cash in on the success of The Best Exotic Marigold Hotel but I was too charmed by Moggach's wit and wisdom to be thinking like that.
And Buffy, the rascally old thespian, surely has heaps of potential for further fictional romps.