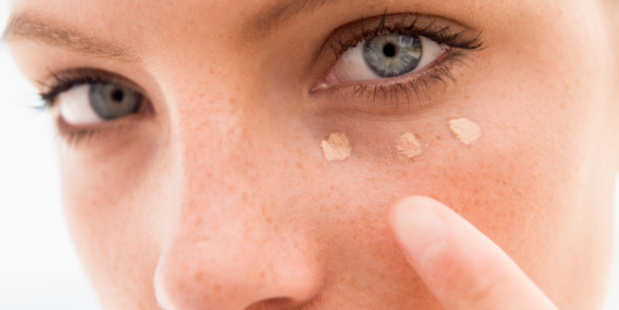 FACE OFF
BBs are surely this century's biggest beauty phenomenon to date, and there's no sign launches of the beauty multi-tasker will slow any time soon. Garnier's regular BB is currently the biggest-selling moisturiser in the supermarket sector, and the prestige brands are mining the trend also with versions ranging from $15 to nearly $100.
In the month or so since we reviewed the selection available here, even more have been released, delivering to varying degrees on the promise of a fusion of skincare and makeup. This fusion makes the product popular with women who don't like wearing a lot of obvious makeup.
Noteworthy among the latest launches are Garnier's BB for sensitive skins. The new Garnier Miracle Skin Perfector BB Cream Sensitive is SPF25, costs $17.49, and contains the anti-irritant allantoin to help calm red and irritated skin in a fragrance-free formula in light and medium tints.
At the pricier end of the spectrum, Dior has pioneered a BB cream specifically for the eye area, designed to illuminate and conceal while being infused with serum-like extracts. Dior Hydralife BB Eye Creme SPF15 costs $86 and goes on sale next week. The company already makes several facial BBs with more to come.
Stila has brought out a bronzing BB as well as its more standard illuminating primer-style BB. The Stila Stay-all-day Bronzing Beauty Balm SPF30 costs $85, exclusive to Mecca Cosmetica stores.
Other new additions include the nicely mattifying Revlon Photoready BB Cream out mid-month, Clinique's brightening version which gives good dark spot coverage, L'Oreal Youth Code's illuminator style, a foundation-like type from Innoxa and budget buys from Palmer's and Designer Brands.
LASH OUT
Demand for D-sizes is growing, although New Zealand woman are more likely to ask for a C or a B. No, we're not talking bra cups but lash lengths, with Parnell's Blink Boutique saying super-sizing is becoming more common among those getting extensions. Compared with the US and Australia we are still quite conservative, but the trend is outward and upward. Blink explains that the B Curl is a subtly enhanced look suitable for a corporate setting, the C Curl is more noticeable, giving a definite open-eye effect, and the newer D Curl gives a dramatic glamour look most popular with younger customers or those who have had extensions for awhile. A full set costs $150 at Blink and takes 90 minutes to apply and infills at $60 are recommended every 2-4 weeks. blinklash.co.nz.
NOVEL NAILS
The caviar nail finish available in a handful of salons can now be done at home. Mecca Cosmetica stores are stocking the British beauty brand Ciate, which is behind the celebrity craze. The brainchild of nail technician Charlotte Knight, the range includes care and colour products, including this eye-catching hundreds and thousands polish. A caviar manicure set, available in rainbow, pearl or black pearl costs $46.
- VIVA