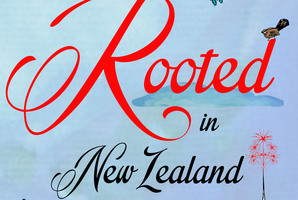 New Zealand's man drought may be a sore point for Kiwi women, but it was the perfect drawcard for a girl trying to escape her dubious love life in California.
Jamie Baywood - her pen name - has written a memoir, Getting Rooted in New Zealand, a travel diary of an eventful and culture shock-filled OE.
When the end of a nine-year relationship left her "like a zoo animal released into the wild", the 26-year-old read about the country's population statistics and jumped at the chance to be where there were 100,000 men fewer than women.
"I had one boyfriend from 14 to 23, and when we broke up I was completely clueless. I had no idea what to do and attracted a lot of really crazy guys in California.
"I had to take one guy to rehab, and after that I was just a magnet for really crazy guys. I read in a tour book for New Zealand that the population has 100,000 less men, so I decided to move there."
While in Auckland, the fine arts student took on temporary jobs and met some "unusual characters" - including ex-prisoners, a perverted mime, and a girl who wore her dead dog's collar.
She had a lot of culture shock moments, one of the most vivid inspiring the name of her book.
"One night I was brushing my teeth with my flatmate and I said, 'I'm really excited to live in this house because I have been travelling a lot and I just need to settle down, stop travelling and get rooted'.
"He was choking on his toothbrush and asked me if I knew what that meant because it had a completely different meaning here."
Baywood's book will be available on amazon.com from next Monday.