Address:
2 Stanley St, Parnell
Phone:
(09) 373 4359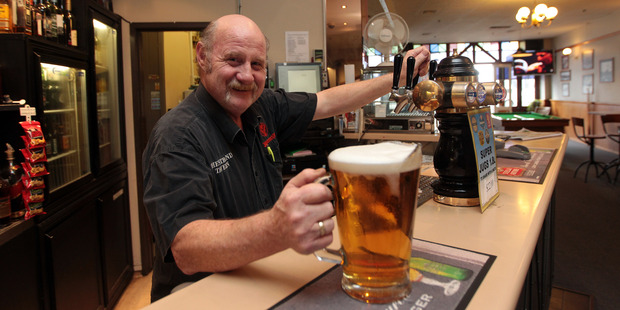 Some things never change and it would appear that the Strand Tavern is among that number.
You'd be forgiven for thinking that you'd stepped back in time when you go in; it's an old hotel-style bar, with defiantly old-school decor, furniture and, indeed, outlook. From the jugs behind the bar to the outdoor pokies that allow smokers to waste money three ways rather than simply two, it has a certain disdain for fashion that is, in a strange way, refreshing.
I wasn't expecting much when I went in, to be honest. We were booked for the buffet dinner at the next-door Starry Kitchen (a lovely Thai restaurant, by the way) and decided to have a few palate cleansers first.
Service was very much as I expected - reserved, almost abrupt, but not unfriendly and the barman became more expansive the more we spent.
There were some lovely surprises, though, including a three-pint jug of Oranjeboom for a mere $22 and some sharp prices on the wines as well. The other drinkers in the place seemed friendly enough, although most of them were concentrating too hard on feeding their wages into the pokies to pay much attention to a group of what were clearly outsiders.
There's a nice little outdoor area at the back, too, which is shared with the Starry Kitchen.
Let's be honest, it's never going to win any awards for its innovative style or its new twist on classic cocktails, but there is as much space for the old-style tavern as there is for the New York-style loft bar in this city.
If you get sick of paying through the nose for sub-standard food and overpriced drink, you could do a lot worse than dip into the Strand. Relax and let them pour you a jug of something refreshing, and refreshingly cheap. In a way it's a historic relic of the way we were, and deserves to exist for that very reason.

Scores
Service: 3.5
Drink: 3.5
Menus: n/a
Atmosphere: 3
Overall: 3.5