For drinkability's sake, Don Kavanagh begs brewers to go easy on the hops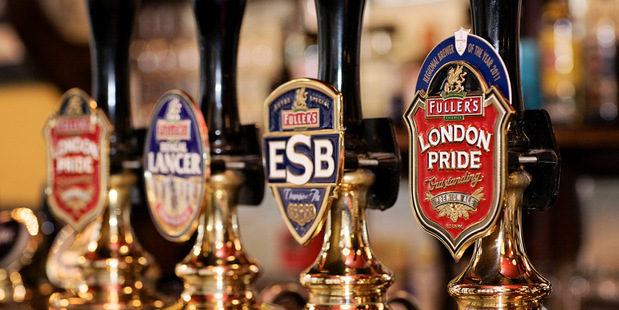 With the departure of the Barmy Army, I can't help but feel that we've lost something of the summer.
The constant singing, trumpet voluntaries and chanting that accompanied the cricket series against the English was a breath of fresh air and provided the perfect accompaniment to the regular fall of English wickets and the collective gasps from home fans as the Black Caps managed to actually put up a fight in the game's longer form.
The amiable daftness of English cricket fans reminded me of many of the great things that have emanated from the Mother Country: parliamentary democracy, the cult of tea, bum jokes and - most importantly - great beer.
I was moved by the cricket to check out a few English ales, not that I need much of a shove to get me started, and fell in love with English beer all over again.
I was also struck by how far we have come in the craft brewing process in New Zealand as I drank those ales. I was expecting a more obvious hop hit from them, having become used to the more hoppy Kiwi brews on the market.
It's odd to think that a few years ago any New Zealand brewer would be delighted to be making something as drinkable, characterful and more-ish as Brakspear's Oxford Gold or Fuller's London Pride. These days, those beers would be considered tasteless and weak compared to the average Kiwi pale ale.
They do have great hop profiles, but they are not quite as obvious as the New Zealand examples; I'm not going to rehash the argument about hop levels in our beer but, one day, brewers here will pull back their hop levels in order to get the drinkability of the English ales.
English beer has changed very little over the years, tradition being important and the fact that the beers are balanced enough to enable people to drink several pints at a sitting. Some New Zealand beers are so full of volatile hop flavours that getting through the first one can be challenging.
There are breweries here that offer a range of beers that encompasses both the more craft-oriented, hop-driven styles and the more sessionable ale styles, and their numbers will swell as the craft sector matures.
Founder's Brewery in Nelson, Renaissance in Marlborough and, of course, Galbraith's here in Auckland, all offer a wide spectrum of flavours and
I was delighted to see that Nelson's excellent Sprig and Fern brewery is opening its first bar in Auckland, in what used to be the Drake by Victoria Market. I'd crawl across a mile of broken glass to get to a pint of their Scotch Ale.
Meanwhile, plenty of English (and Scottish and Welsh) ales are on the shelves and they're well worth checking out. Pick up a bottle of Owd Rodger and be transported to a gentler, kinder time. And don't forget we play the Poms in a return series in the Old Dart in a few months, so stock up and sing along at home.