Despite moments of beauty, no one escapes the horror in Nadeem Aslam's fourth novel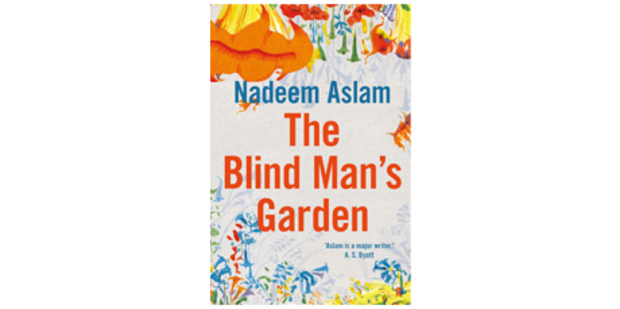 The Blind Man's Garden by Nadeem Aslam
(Faber $36.99)
The most shocking, relentless feature of this remarkable novel, set in Pakistan and Afghanistan during the months after 9/11, is the utter irreconcileability of the opposing sides. For the United States, "there are no innocent people in a guilty nation". For the splintered, warring groups opposing them, the Americans are aliens, an army "made up of homosexuals and women". Killing them has "a perfect legitimacy and even beauty".
Aslam's fourth novel is packed with terrifying scenes from the battlefields and other killing grounds of Afghanistan and its neighbour. Yet it starts and ends in a place of serene beauty.
Rohan, teacher and scholar, lives in a small Pakistani town, within the walls of a garden fragrant with roses, lotuses, carnations and almonds. It's a haven which he has shaped as an image of the values of Islam, bringing to it handfuls of earth from holy cities.
His values and visions aren't shared by the next generation. His son and a friend plan to enter Afghanistan and seek the truth about jihad and the American invasion, while trying to save the victims of both sides.
What they learn and suffer transforms or ends the lives of nearly everyone in the book.
Graphic, grisly episodes of attacks and atrocities, where it is legitimate that children should die, and where teenage Taliban kiss their guns and call on Allah before pulling the trigger, alternate with moments of other lives enfolded in flowers and philosophy. But nobody escapes horror. The hundreds of birds snared in the trees of Rohan's garden by a passing mercenary are an obvious and potent metaphor for all inside its walls.
Rich with literature and legend, written in a style that is both sumptuous and flayingly forensic, The Blind Man's Garden is also a story studded with visionary moments. Horses erupt from under the earth; graves call for their destined occupants; a boy carrying a leopard cub saves a captured American; rocket-propelled grenades become avenging fires that pour molten metal on infidels.
No faction comes out of the novel well. To achieve their versions of justice/vengeance/righteousness, they're ready to commit every form of violation.
If there is hope, it's in the resilience and devotion of individuals. Rohan defends peace and piety against all sides. His daughter-in-law Naheed refuses pressure to make a second, forced marriage, and holds unswervingly to love. Mikal puts friendship and loyalty ahead of his own life.
A narrative of grandeur and moral strength. It ends with endurance, redemption and tenuous hope. Yes, I was bowled over - and over.

David Hill is a Taranaki writer.