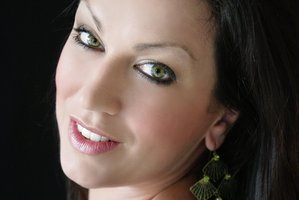 The book I love most is ... Pride And Prejudice by Jane Austen. It's funny, moving, cruel, affectionate, and (move over 50 Shades) sexy.
The book I'm reading right now is ... Spincycle by an ex-boyfriend, John Weldon. It's a hilarious tale of a romantically challenged bloke trying to navigate the peaks and troughs of a love affair. I keep searching for myself in the lead girl ... what a narcissist I am.
The book I'd like to read next is ... Pilgrimage by my sister, Jacinta Halloran. It's her second novel. My father died tragically last year, so I don't have the courage to read it in case I see him in it.
My favourite bookshop is ... The Sun Bookshop, in Yarraville, where I live. It's linked to a coffee shop and an art deco movie theatre so it's a little slice of heaven.
The book that changed me is ... Anna Karenina by Leo Tolstoy. Now I have a thing for younger men.
The book I wish I'd never read is ... 50 Shades of ... yawn! But it did inspire my solo show, 50 Shades of Opera. Opera has been doing all that "shady stuff" for 300 years ... and better.
Australian soprano Antoinette Halloran sings the role of Cio-Cio-San in NZ Opera's production of Madame Butterfly, which opens in Auckland on Thursday, April 18, and Wellington on Saturday, May 11. nzopera.com