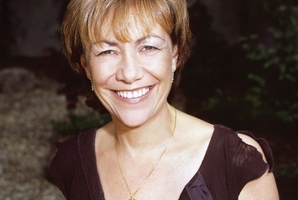 The book I love the most is ... The Golf Omnibus by P.G. Wodehouse. It's the funniest book I've ever read and a great pick-me-up whenever I feel down. I've read it a dozen times and always find another comic gem in his masterful use of English.
The book I'm reading right now is ... A Walk Across The Sun by Corban Addison. It's a story about trafficking women in India - a bit issue-driven, rather than a multi-layered novel, but the subject matter is both horrifying and compelling.
The book I'd like to read next is ... The Gods Of Gotham by Lyndsay Faye. It's a historical crime novel and not my usual read.
My favourite bookshop is ... Eason's, O'Connell St, Dublin. It's a chain bookshop and maybe not the most atmospheric, but it was the bookshop I always went to with my pocket money as a child and so I've got a long, long history of happy days browsing the shelves. They also do great displays of my books now, which is a huge thrill.
The book that changed me is ... In my early 20s I read The Lilac Bus by Maeve Binchy. It's a collection of short stories set in Dublin. Until then, every book I'd ever read that was set in Ireland was based around rural life and usually in the past. Seeing Maeve's book on the shelf gave me the belief that maybe one day I could write a story set in contemporary Ireland that would be published too.
Dublin author Sheila O'Flanagan's latest novel, Better Together (Hachette) is out in paperback next month.