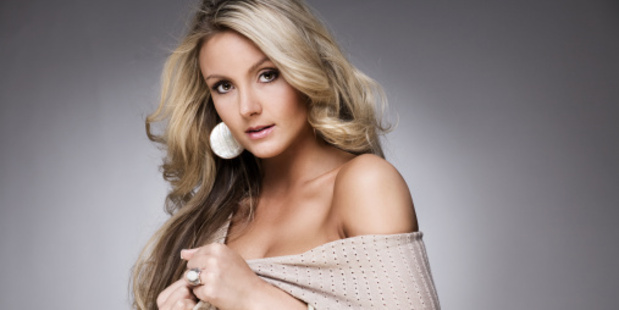 Neisha Henry, from Smashbox cosmetics, which had its start in the film studios of Hollywood, tells Viva how the professionals shine.
What is the aim with illuminating products?
To soften the way light reflects off of the skin to add radiance and help hide wrinkles and imperfections.
How do you ensure you get the right look - flattering glow not shine?
There are many makeup products to help attain a dewy look. A dewy complexion gives a healthy glow to your face, making you look gorgeous.
However, you should be careful with these types of products because, if applied wrongly, they can make you look too shiny or overdone.
Applying an illuminising powder or lotion to the upper cheekbone area is the easiest way to avoid overdoing it.
Can the technique of illuminating be used on all skin types and ages?
Younger skin and oily skin will most often have enough natural shine, so areas like cheekbones and temples are the best places to illuminate.
Avoid the T-zone if you have natural shine. Mature or drier skins that look naturally matte can afford to be more liberal with illuminating products - a light application over the entire face, with extra attention to cheekbones, will work best in achieving a youthful glow.
What gives a product an illuminated look?
As we say in the studio, lighting is everything. Gorgeous shimmer powders or lotions provide a mix of light-reflecting pigments and soft-focus powders. It's like a soft-focus lens for the skin.
Where should you illuminate?
Try brushing or blending over the tops of cheekbones, bridge of nose, cupid's bow, chin and above brow bones and decolletage - or anywhere you want a boost of soft, radiant colour.
For the ultimate plump pout, dab your highlighter (try Smashbox Photo Op Under Eye Brightener, $44) on top of the cupid's bow before for a fail-proof radiant glow every time. We love Smashbox Halo Highlighting Wand, $54. It's a precision click-through pen for a dewy, gorgeous glow. The creamy, shimmery formula changes the way light reflects off the face to imitate a beautifully lit photograph.
Product picks: For an illuminating approach to your makeup, Neisha Henry recommends using skin-smoothing Smashbox Photo Finish Luminizing Primer ($76), underneath your foundation. Try Smashbox Artificial Light Lotion in Glow ($55), either just on cheekbones or all over, including on arms and legs. Smashbox Fusion Soft Lights Powder ($50) is suitable for all skin types, and try a fan brush to sparingly apply Smashbox Shimmer Powder in Tint ($48) to ensure you get the perfect amount.
- VIVA