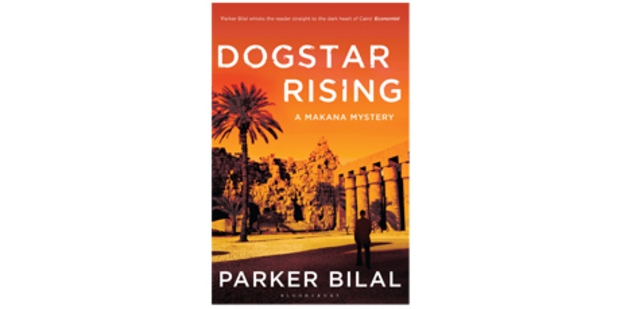 Human Remains by Elizabeth Haynes
(Text Publishing $37)
If people want to die, is it a crime to talk them into ... simply stopping living? Annabel is a mildly depressed police analyst whose elderly and fading mother causes her a lot of angst - as does her own life. She lives alone, has few friends, is unpopular at work and has no love life. Her analysis of a growing number of strange deaths - the deceased are not found for some time and seem to have starved to death - show a pattern. They are deemed to have died, lonely, tragically, of natural causes, so the police are disinclined to investigate. She decides to go looking herself. Nicely written and well paced.
The Lost Boy by Camilla Lackberg
(HarperCollins $34.99)
Another cracker from the Swedish writer. Nathalie, a woman with a 5-year-old son, runs from a slowly revealed horror to a remote island where she spent her childhood. Known locally as Ghost Isle, it is said that anyone who dies here never leaves.
Nathalie's boyfriend, a brooding teen, Mats, takes a boat to visit her. He is then found murdered. Part cop procedural, part domestic drama, part mystery. Terrific characters and a sense of humour. A cracker yarn.
Dogstar Rising by Parker Bilal
(Bloomsbury $29.99)
It is hot, as usual, in Cairo and the streets are seething with tourists, tempers and unrest. Homeless boys, looked after by a Coptic charity, are being killed. There are stories of visions: of an angel appearing on buildings in the city. A gift from God, or a curse?
Makana, a refugee from Sudan, a former detective who nows ekes out a living as a PI, is called in to investigate death threats made to the owner of a failing tourist bureau. It gets very murky and Makana begins to find really nasty things happening in Cairo's dark, mysterious alleyways. He goes to Luxor and the desert, where things really hot up.
Murder With The Lot by Sue Williams
(Text Publishing $37)
The "with the lot" of the title refers to the burger bar run by Cass Tuplin in a dying Aussie town called Rusty Bore. As in "burger with the lot". She lets an empty shack to a "kind of oily looking" chap who turns up one day looking for chips and a bolthole. Things get messy. There is a murder; there may be mafia involved. Or so thinks Cass, your classic nosy small Aussie town Miss Marple - although her manner and turn of phrase are somewhat less refined. A racy romp.
No Way Back by Matthew Klein
(Corvus $29.99)
This is a completely ridiculous book based on a completely ridiculous idea, therefore it will, probably: 1) leap up the best-seller list, 2) be made into a movie and 3) appeal to conspiracy theorists and the deeply paranoid everywhere. Its real ridiculousness lies in its twist. It involves a burnt-out, out-of-chances CEO who is addicted to drugs, sex and alcohol. His little boy drowned, some years ago; his wife seems to despise him but, weirdly, has stuck by him. He is given a last chance - by an old friend - to turn a failing software company around. But he discovers that even weirder things are happening. The tone is beyond racy; it's a winner.