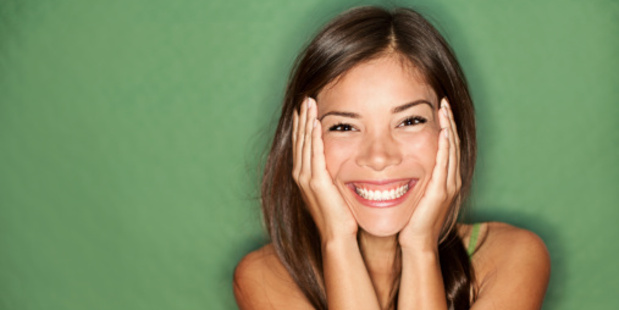 When we give our power away to someone else to "make us" feel a certain way it leaves us powerless. It works the other way too, if others have the power to "make us" feel angry, upset or guilty, then we also give them the power and the expectation that they should be the source of our happiness. That they should "make us happy".
Well, here is the truth y'all. Expecting someone else to make you happy will not make you happy. IT'S NOT THEIR JOB TO MAKE YOU HAPPY. IT'S YOUR JOB TO MAKE YOU HAPPY.

Taking responsibility for your own happiness and emotional reality means stepping up to see that no one can "make you" feel a certain emotion without you buying into that process. You choose what thoughts you put in your head and you therefore control how you feel. You can choose to come from a place of happiness and empowerment, or not.
It sounds so easy, but it requires a big shift in thinking. It's about making a deep transition - to look for happiness to come from connection within ourselves, rather than looking for someone else to provide it with the way they behave towards us.
We have a choice about how we think about what they say, how we respond, whether we choose to change or stay in the situation.
When we put the whole weight of our happiness on to another person to deliver it's very heavy indeed and can suffocate happiness. If happiness comes from within (that's where we feel it, after all) then our attempts to find it outslde ourselves are always going to be thwarted.
Happy people choose to be happy. This does not mean they have no problems. It means they are connected to their own source of empowered thoughts within, and consequently are more resilient to the inevitable ups and downs of life. They do not get as easily thrown off-course by events or emotional drama or other people's behaviour. They may be handling a difficult situation but they are not being consumed by it. They take responsibility for their own happiness rather than delegating it to someone else.
What would make you happier? Speaking up? Voicing your needs? Leaving? Staying? What can you affect? What would move you towards feeling contentment or resolution? You can choose to feel angry and deal with it. You can choose to feel sad and walk away. Even by changing the language you use you take back some of your power.
Believing that your happiness is at the mercy of other people's behaviour is a hard way to live. One of my favourite quotes of all time, from Eleanor Roosevelt, is: "No one can make you feel inferior without your consent."
To paraphrase the great Mrs Roosevelt, know that no-one can make you feel unhappy or guilty without your consent. Your happiness comes from you. It lives within you. Happiness is an inside job.
Action Step
Increase your empowerment in owning your own happiness. Take one small step forward today in favour of what makes you happy. Voice a need. Change something that's broken. Buy that item. Ask for help. Stop doing the thing that drives you mad. Say no to something. Say yes to something else. Start small and build up your empowerment muscles.
Remember: it's your job, not someone else's, to move towards what makes you happy.
Louise Thompson is a life coach, yoga teacher and corporate escapee. For more from Louise visit www.positivebalance.co.nz.