The top 10 things you can do to get the best price for your property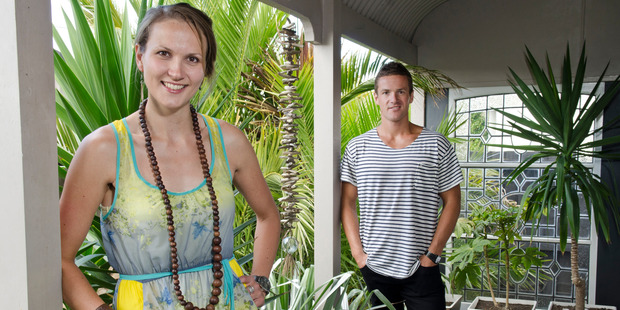 As we reach the height of the annual summer property rush, the Auckland market is running hot; in the provinces things are more sedate. Wherever you live, when it comes time to sell you want to do all you can to get the best price for what may well be your biggest asset. We've asked the experts for their advice, and some things they suggest will cost you no more than elbow grease.
1. Get into home maintenance:
If something is broken, fix it, says Paul McKenzie, marketing manager for realestate.co.nz, the website that has almost all agents' listings nationwide (roughly 80,000 properties at any time).
Something as minor as a leaking tap can be a turn-off for buyers. But McKenzie reckons you don't have to make things perfect in a "hot market" such as Central Auckland, where buyers are often willing to overlook many things in their determination to secure a home.
His main recommendation is to make your place look "maintenance friendly" because most people do not want to feel overwhelmed by too much to do. They want to get to the beach sometimes.
2. Create indoor-outdoor flow:
Kiwis are so attached to this concept it's now part of our lexicon. McKenzie advises looking at your place with fresh eyes and thinking how you can accentuate the ease of moving from indoors to the garden. It might cost to put in a set of French doors and build a deck or patio, but you will get this investment back several times over come sale time.
3. Suss your buyers:
McKenzie says to think hard about who your buyers might be and what they want, and then make sure your home offers that. For example, if it's a home that might be snapped up by entertainers then focus on making that space shine. Or if you're in a good school zone and want to attract families then think about how to make the place child-friendly, such as fully fencing the yard. If you're near a good high school that will attract families with teenagers, can you create a rumpus room or teen hangout-zone? For families, a second bathroom is almost a must, so if you can squeeze in an en suite somewhere, you'll reap the rewards. If, however, your buyers will be landlords or first-home owners, don't overspend.
4. Ensure perfect presentation:
Anthea Baker from homebase.co.nz, a company which stages, styles and does interiors, says de-clutter, tidy and clean your house "within an inch of its life", mow that lawn and do the gardens, maximise your space by choosing furniture that fits the room (less is more). If need be, put some of your stuff into storage and hire some pieces.
Everyone loves light, so trim trees near windows and remove awful curtains or blinds that close in a room. Make it look homely. Baker says having your place home-staged works.
An American study on rows of identical houses revealed the ones that were home-staged sold for 10-15 per cent more. So if you're selling a $600,000 home then that's $60,000 extra in your pocket, she says. Rachel Dovey, Bayleys real estate residential manager for Auckland central, also agrees home staging can have "a dramatic effect on the price people might pay" because "people buy with their eyes". The more vibrant a place looks and with energy and clean lines then the more it will appeal. For more ideas read the book Make the Most from your House Sale: Grooming Your Home for Maximum Profit by Catherine Smith. It's jam-packed full of ideas, including making sure your place is not too feminine "for the average house-hunting bloke".
5. Take the colour challenge:
Resene's Karen Warman says neutrals are safe, but there is such a thing as "too safe". "A house still needs to be memorable and, if the building doesn't have interesting architecture, then often it's the colour scheme, and more often than not the feature colours, that are memorable". There are many colours that are enduring and popular and Resene ColorShop staff can advise on these. For example, Resene Pohutukawa is a perennial favourite. Once you've chosen your colours, make sure the other interior components fit together by co-ordinating pictures, cushions and rugs. Meanwhile, Warman adds that painting the outside of your home and letterbox can make a good first impression. A freshly stained deck also doesn't go amiss.
6. Find the agent right for you:
Ask your neighbours or friends at the local shops who they would recommend, says McKenzie. Go to open homes and see what agents are like in action. Then ask how they would market your property and what you might need to do to get a great price. Plus, see if they're selling similar properties via www.realestate.co.nz. Ask them how many people they're getting through similar homes in the area, and what those homes are selling for. "You want someone you click with, but who will ultimately sell your house."
7. Choose the right sales method for your property:
Dovey says auctions generally rule, particularly in Auckland. They're transparent for everyone involved and can get the maximum dollar if there are competing, passionate bidders. This works for vendors as it's all on their terms, including the settlement date, reserve price and any conditions. However, an agent will ultimately advise if they think another method might work better, eg, a property that needs a lot of due diligence might sell best through a tender so people have time to get specialist reports. Dovey reckons price by negotiation is generally "too confusing". She suggests asking agents for statistics on similar houses they've sold in the area. Research what your property is worth - look at QV and REINZ figures and talk to people you know who have bought and sold in the area recently.
8. Get snap happy:
Photos "captivate the buyer and drive people to the property", says McKenzie, who recommends using about 25 pictures with your online listing. He says it's okay to get different angles of rooms so people can get different view-points but make sure the pictures are good quality. "Don't use your i-Phone!" Also make sure they're large, people are frustrated by tiny images. Photos should show the street view of your house, its entrance, living rooms/lounges, bedrooms, kitchen, garage/storage and gardens. If you have a nice bathroom, include that. Great photos captivate and engage browsers, encouraging them to go on to read the property details and consider a physical inspection.
9. Think about marketing:
People need more than just a few lines about a property as "people have limited imaginations", says Dovey. They need great photographs and powerful words to sell an image of a home. She reckons people first search on things like the number of bedrooms and bathrooms and, in some cases, if there's a carpark. "That's how people make that first consideration." She says boast about your home's key assets, such as its north-facing aspect, quiet neighbourhood, good school zone, local amenities, nearby public transport, or if your house is architecturally designed. A rich description of the property and neighbourhood will encourage more contact from buyers. Don't be afraid to highlight
fun points of difference, such as a cool cafe down the road, or a nearby playground with a great flying fox.
10. Maximise your reach:
Dovey says the more advertising you do, the bigger your "reach" of potential buyers. Make sure you're in print in Heraldhomes and Sunday Homes, as well as online. Print works well for real estate because it's photo driven, so pay a bit extra for more space so you can use your photos bigger, and spread your print ads through the week to capture the maximum number of readers. Remember, "people buy with their eyes".
For online listings, pay that little bit extra to bring your listing to the top of the page and for alerts. List on a range of websites. Buyers will look everywhere to net a range of homes worth looking at, so make sure your place is put in front of them at every turn.

Been around The Block
Brother and sister team Ben and Libby Crawford won the first series of The Block NZ last year, netting $237,000 in prize money after auctioning their renovated North Shore do-up for well over its reserve of $961,000.
Off the back of this success, they've set up their own creative agency, Libby & Ben.They've worked for clients in sectors including soft drinks, sports equipment, tourism, beauty, infrastructure and web retail.
So how can you replicate their success? It's all in the planning, they say. The TV series might have made it look as though each room was renovated in isolation, but Libby and Ben say they had the colour scheme for the whole house mapped out before they even picked up a paint brush.
"We did lots of greys ... but well under 50 shades," jokes Ben.
They also picked their Scandinavian-inspired style early on, with its clean lines and modern edge. They had a vision to work from.
They were also not afraid to be a bit bold, opting for oversized doors and door knobs and doing a timber wall feature.
Libby advises to think of a renovation "as a whole and not just a series of rooms". You want continuity. Ben adds that people notice when a house "fits well together".
When it comes to choosing colours, don't go too neutral, "it runs the risk of being too sterile", says Libby. She reckons you should give a place some "personality". Ben adds that without some colour people might walk into a house and feel "indifferent".
But also think about what buyers might ultimately want. For example, Libby's currently painting her Christchurch home grey (you guessed it!) because it's not her "forever house". She'll sell it one day, and so she wants a colour with wide appeal.
They both agree that renovators should spend only the amount they can get back if they plan to sell. So if you're renovating in Remuera, splash out on that granite benchtop, but hold back if it's a place in a first-home buyers' market.
Ben advises blokes not be too "scared or macho" to ask experts for advice. It's better to get things right, and besides, shop assistants usually love to help.
Ben says "be kind to your tradies" and pay them on time too. They'll do their best to do a great job and they "might even do it a bit faster".

Need inspiration? Here are some sites that Ben and Libby like:
• Urbis magazine: urbismagazine.com
• Studio Home: studiohomeonline.com
• LeeAnn Yare: facebook.com/collectedbyleeannyare
• Cush & Nooks: cushandnooks.co.nz
• The Design Chaser: thedesignchaser.com
• Nordic Design: nordicdesign.ca