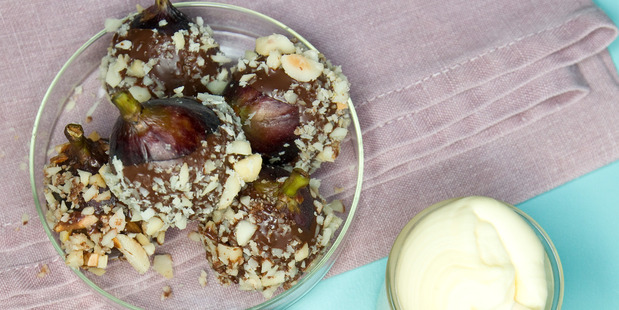 1. Melt some dark cooking chocolate.
2. Finely chop macadamia nuts and place them in a bowl.
3. Dip small whole figs into the melted chocolate and then roll the fig into the chopped nuts.
4. Set on a cake rack to cool and harden.
Other nuts such as pistachios, almonds or hazelnuts could be used, just make sure they are peeled and finely chopped.