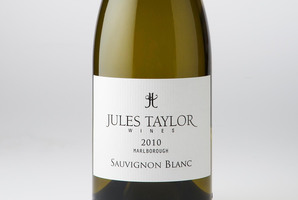 Just like losing the Bledisloe Cup 10 years in a row, Australia has been letting you Kiwis win for too long in the wine stakes, and I think it's time for more of a fair go.
Marlborough sauvignon blanc is a good wine but I fear it might become the new Australian chardonnay of the 80s. Both are a little like the loudest person at the party, the guy wearing the Hawaiian shirt - you're intrigued to begin with but the same old jokes keep getting told and they slowly become less interesting.
Yes, we wish Marlborough sauvignon blanc was ours. We wish Australian wines were 17 of the 20 top-selling sauvignon blanc wines in our own country, and we wish we'd come up with the idea in the first place. Just like we wish Peter Jackson was ours, Neil Finn was from Sydney and Richie McCaw played for the Waratahs.
We do make sauvignon blanc in Australia and, in my opinion, it's good. With a little more than 60 wine regions here in [Australia] , we have some perfectly suited to producing great "savvy b".
Now, I'm all for free trade and transtasman trading relations, especially in light of the Australia-New Zealand Leaders' Meeting, this weekend in Queenstown, and I'm sure Ms Gillard and Mr Keys will be battling out whose wine is best.
So I am going to stand on a pedestal and entice my compatriots and you to drink more Aussie wine. Because, with so many Australian glasses overflowing with sauvignon blanc, it's definitely time to even up the ledger. Try some of our sauvignon, you might be pleasantly surprised. Or, if you can't do that, get a glass of great Aussie shiraz in your hand. It's business. It's sport. It's fun. And may the best wine producer win.
Mitchell Taylor is the third generation managing director of Taylors Wines in South Australia's Clare Valley.