City he loves is always on Len Brown's mind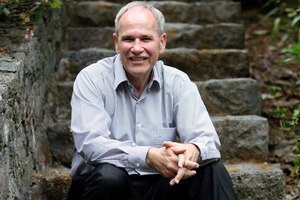 Over the summer holidays, Auckland transforms from a buzzing metropolis of lights, sounds and cars to a deserted ghost-town - which gives Mayor Len Brown the perfect opportunity to think.
Mr Brown said his summer holiday was his one chance to relax, and spend time catching up with family and friends. It also gave him the chance to "realise what an amazing place it is that we live in, contemplate what has been achieved in the past year and consider the challenges of the year ahead".
He and his family began their holiday with a brief break at the beach, but Auckland was never far from his mind.
"Everywhere I go here now, people come up and chat to me about Auckland, which I love and really value, but this will be a good chance to totally unwind and give my family my undivided attention."
After a brief respite, he and his family returned to the city to spend time catching up with friends and loved ones.
This might include a trip to Waiheke Island, which he said was his favourite place in Auckland.
"It's friendly, relaxed with great walks, beaches and those vineyards."
Apart from Auckland, Mr Brown says, he needs only a few things to have a perfect holiday.
"Sand, sun, body surfing and tuatua."
He said he always enjoyed his summer holidays, regardless of the location.
"As a child, holidays were at Campbell's Bay, Taipa, Whangamata and Algies Bay. Later on, with my family, it was Waiheke on many, many occasions and Mt Maunganui."