Landscape gardener and Life columnist Justin answers your questions.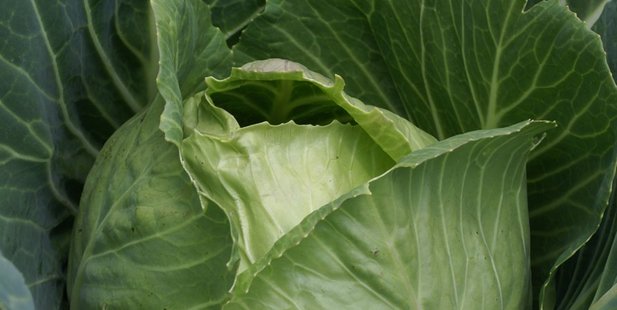 I live in Taupo where the climate is cooler than, say, Auckland or other places. I planted as young plants, caulis, broccoli, cabbage and brussel sprouts, three to four weeks ago and they are growing (green) leafy, with no centres forming. Last August I dug in to the ground grown lupins, sheep pellets, blood and bone. You mention for leafy plants the ground should have plenty of nitrogen, have I overdosed the ground? What do I do to rectify the problem or is it too late?
Arthur
I treat broccoli and cauliflower like root crops now and plant them after fruit in a nitrogen-depleted soil. It's not the leaves we are wanting, it is the flower head. Cabbage and brussels sprouts can be in a slightly more nitrogenous soil, but still not the nitrogen-packed soil we use for lettuce, rocket, basil etc. Sorry if I put you wrong there Arthur, but all is not lost. Dress the ground with gypsum and then soak some wood ash in water (from non-tanalised wood of course) and water it in; that will bring up the potassium levels.
I found your article about using milk powder to combat fungus. I lost a mexican alder and four griselinia plants in about a month from phytophthora. I wish I had known then about the milk powder remedy. My question is, how is this happening, what is in the milk powder that doesn't agree with the fungus?
Much appreciated, John
If you want to prevent phytophthora it is really important to improve the water movement in the soil. The most important thing you need to look at is soil conditions, so when you are replacing the plants you've lost make sure you add plenty of gypsum to break down the heavy soil particles. Add organic matter like sheep pellets to improve the soil biology. Scientists are not one hundred per cent sure why, but intensive field trials on the cucurbit family have shown that the milk remedy is very effective when used both as a foliate spray and applied to the root system. The best hypothesis I have read is that milk contains various salts and amino acids which kill the fungus spores. The other benefit is that the milk acts as a fertiliser. The proof of the pudding is of course in the eating and the best evidence I have is in my own garden. Before we used milk we had black spot - now we don't.
My daughter has a wonderful garden at Whiritoa beach (near Waihi). She has a lot of yuccas that cause her arms to be mauled when she weeds underneath them. I suggested she grow a ground cover of grevilleas, the ones with a little red flower. I have seen them grown under trees and it looks amazing. What would you suggest? She doesn't want to spend her visits to the beach weeding.
Thanks Jane
The best method for suppressing weed is to cover the ground with a weed suppressant like weed mat, cover heavily in mulch and then plant with a ground cover. I usually use thick cardboard instead of weed mat. Ground covers that spread are definitely the best option because foliage can be used to cover heavily mulched areas while the root system is contained in a small area. This means only a limited amount of soil (or sand in this case) is exposed so there are fewer opportunities for weeds to appear. I love grevilleas too, but in this situation I would be more inclined to go for rosemary prostratus. Although it might be a compromise aesthetically, it has a massive reach and is really hardy. And as a great side benefit, it is very good on the barbecue as skewers.
Do you have a gardening, DIY or landscaping question for Justin?
Email gardening@nzherald.co.nz with your question and we will be happy to answer it in our pages.

To do this fortnight:
Veges
You can still plant young seedlings even in the summer heat which is especially good news if your leafy greens such as lettuce, rocket, lettuce basil, and fast-growing herbs such as coriander are past it. Make the most of any shade you can provide though, so plant in spots under climbing beans or make a simple shade box. Form a frame out of bamboo and cable ties then wrap in shade cloth.
You can still sow many summer favourites even though you might think you're getting a little late in the season. I find that as long as you give your plants plenty of water, particularly in the mornings (before 8am), the growth can be phenomenal. And watering the garden before breakfast is a really nice way to begin the day.
Sow climbing beans, beetroot, lettuce, radish, spring onions and herbs such as basil, and coriander in trays or directly into the soil.
The last thing you probably want to think about right now is winter, but for many gardeners who plant from seed your preparation needs to be under way now (the rest of us can get some punnets in February). Get ready for winter by sowing broccoli, cabbage, cauliflower, celery, leek, parsnip, silverbeet, swede, turnip and celery in trays. With the exception of leek, all of these can be planted out with a late crop of peas in late summer and autumn.
Keep everything well-watered.
Make sure your tomatoes have enough calcium. Lack of calcium is often mistaken for blight or fungal infections. Remember to only water around the base of the tomato plants and not the foliage, encourage air flow by staking your plants adequately and judiciously removing foliage especially if it's touching the fruit.
You can still plant cucurbits and melons but you will need to buy plants which are reasonably mature and they will need to be planted in a spot which is sunny right into autumn.
Flower and landscape garden
Keep your lawn watered and make sure you mow the grass long to keep it in tip-top condition. Don't over-feed it as this can make the grass blades soft and mushy to walk around on.
Mulch around your trees and shrubs using cardboard covered with tree mulch.
Give rhododendrons plenty of feed to encourage a late flowering. Use loads of organic material such as compost or sheep pellets or you can buy a specialist rhododendron food and dress the plants with that. Water using a hose once a week rather than with an irrigation system fitted with spray nozzles every night. This is especially important if the soil has already dried out. Hold the hose around the root ball for a good minute at least. This kind of watering encourages deep rooting. To maintain soil moisture an irrigation system fitted with drippers will do the trick.
Feed avocado trees with blood and bone and mulch with bull kelp. Avocados have a shallow root system and this kind of feeding and mulching is quickly taken up by the trees, which can then make the most of the summer sun.