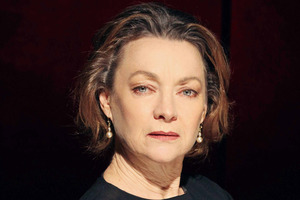 Actress Elizabeth Hawthorne stars in Where Are You My Only One? at Auckland's Basement Theatre from November 27 to December 8.
The book I love most is ... Ulysses by James Joyce. Firstly because it is hilarious, wild, ungovernable and because it is endlessly enthralling. You could read it forever and it would continue to reveal itself, it has the infinity of great work.
The book I'm reading right now is ... Hugh Trevor-Roper: The Biography by Adam Sisman. I read Trevor-Roper's book, The Last Days of Hitler, and found the writing terrific, so I wanted to know more. It is a beautifully written biography.
The book I'd like to read next is ... Religion, the Reformation and Social Change, and Other Essays by Trevor-Roper. I want to know more about the idea that Calvin began the rise of the individual and capitalism.
My favourite bookshops are ... second-hand bookshops. That's where I have found my most treasured books.
The book that changed me is ... Man and His Symbols, conceived and edited by Carl G. Jung. This book makes the mysterious accessible and provides insight and consolation.
The book I wish I'd never read is ... I haven't read it yet.